World Premiere opens Friday, August 11, 2023
A compelling psychological drama about what we owe to those we've lost. Winner of the 2023 Essential Theatre Playwriting Award.
Advisory: Reference to suicide and self-harm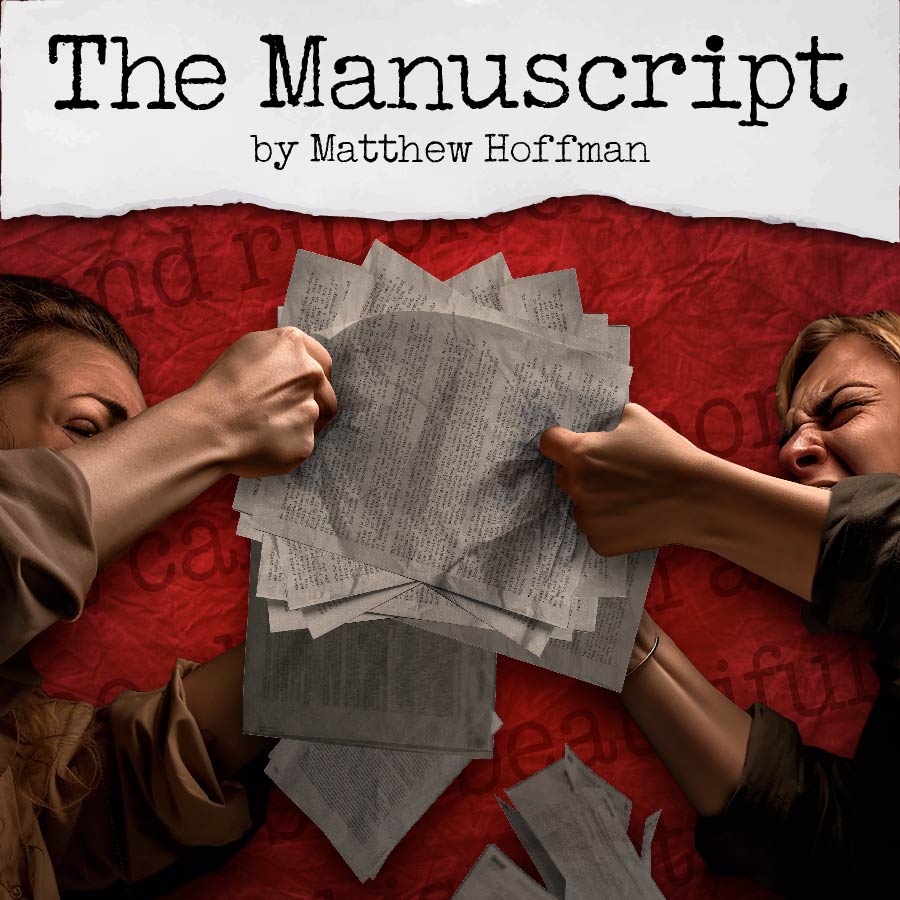 ---
Performance Schedule
Thursday August 10 (8pm) Preview performance
Friday August 11 (8pm) Opening Night
Saturday August 12 (8pm)
Saturday August 19 (8pm)
Sunday August 20 (2pm)
Friday August 25 (8pm)
Sunday August 27 (7pm)
Monday August 28 (8pm) Industry Night
Friday September 1 (8pm)
In The Press
"One of the strongest plays of the year, a grief-drenched encounter of two characters whose only point of contact is a shared love for the woman who voluntarily took herself out of their lives. Playwright Matthew Hoffman and director Peter Hardy have collaborated to deliver a compelling look at love and loss."
-Brad Rudy, Atlanta Theatre Buzz
What audiences are saying…
"a piece of theatre magic that will leave anyone who sees it profoundly moved"
"a powerfully written play superbly performed by two very talented actors!"
"a remarkable piece of theatre"
"Just a terrific night at the theatre that we need right now."
"this story…resonates on a fundamental, human level"
"an intimate portrait of love from different angles & understanding"
"Real and visceral…very personal & universal."
"Raw and vulnerable…Please make plans to see this play."
"I think and hope we will be hearing more from Matthew Hoffman in the future!"
"Please make plans to see this play. The incredible performances of Hannah Morris and Laurie Beasley are so raw and vulnerable as they navigate some of the messiest of all human emotions: grief. I was deeply moved by the story and their portrayals of the characters. It was so special to get to see it with the playwright (you should be so proud, Matt!). Beautiful direction Peter Hardy!" -Emily McClain
---
Cast:
Anna: Hannah Morris
Susan: Laurie Beasley
UPS Delivery Person: Luke Lew
Holly (Adult): Charis Sellick
Holly (Child): Eleanor McClain
Artistic Team:
Playwright: Matthew Hoffman
Director: Peter Hardy
Stage Manager: Victoria Nation
Assistant Stage Manager: Luke Lew
Intimacy Director: Kristin Storla
Scenic Designer: Dustin Pettigrew
Lighting Designer: Harley Gould
Sound Designer: Josh Campbell
Costume Designer: D'Mya Tabron
Props Designer: Maggie Whittemore
Videographer, Photographer: Valeriia Luhovska
Video Editor: Brittney Fontus
Makeup Consultant: Rachel Roan
---
Meet the Playwright: Matthew Hoffman
If you've been following along, the name "Matthew Hoffman" might seem familiar: we also interviewed him last May in advance of his first-ever professional live reading of a play he wrote (you can read that interview here).
Fast forward a year and a couple of months to today: Matthew Hoffman is the winner of the 2023 Essential Theatre Playwriting Award and that play is poised to make its world premiere on our stage at this summer's Festival. We checked back in to see how he's feeling now that he's an award winning playwright who's about to have his first professional production under his belt.