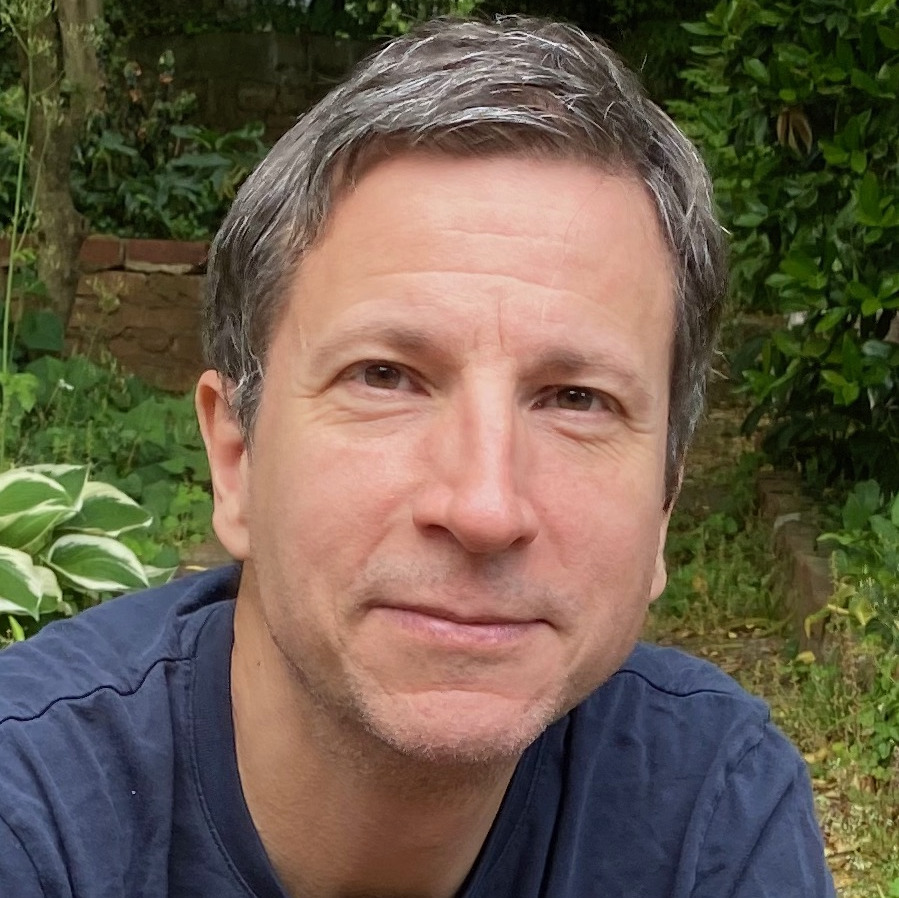 Monday night's Bare Essentials Play Reading is The Manuscript by Matthew Hoffman. Read on to learn a little more about the playwright and the play we'll be seeing Monday night!
---
Matthew Hoffman was born in Normal, IL and grew up in small-town southwest Michigan. His family moved to North Carolina and he graduated from UNC-Chapel Hill before moving to Atlanta, where he's been ever since. Hoffman says he's been "theatre-adjacent" all his life, acting in a micro-budget indie film, taking improv comedy classes, filling drawers with drafts of scripts, but only lately has he found the guts to really put himself out there. "It's a thrill to have my play included in this series," he says. "This is my first reading, and I couldn't be more excited and appreciative for the chance to see the script read on stage to find out what works, and what needs work."
ET: So Matthew, what can you tell us about the play we'll be hearing Monday night?
MH: After a writer's sudden death, her mother and wife struggle with each other for control over her memory and artistic legacy.
ET: Where did you get the idea for this play? What made you want to write it?
MH: I learned that when someone young dies unexpectedly, the need for meaning-making among the loved ones left behind takes on a desperate intensity you don't see after a long, full life ends naturally. For the survivors, there is so much more unfinished emotional business.
Also, throughout life we have all revealed and concealed (or de-emphasized) different aspects of ourselves to our various loved ones.
I wanted to explore the limits of what could happen if two people lost someone they both loved deeply, but knew very differently, and were then forced together to solve problems under stress from their radically different perspectives.
ET: How did you get into playwriting?
MH: The urge has always been there. The theatre is the ultimate art form — writer, director, actors, crew and audience all in communion creating something dynamic, immediate but also ephemeral. I've started several plays over the years, but this is the first one I've finished and sent out into the world.
ET: What do you hope to gain from this Bare Essentials experience? What has your experience with this reading been so far?
MH: Notes for a stronger script, the inspiration and confidence to write more plays, and connections with others who are passionate about theatre and the arts.
---
The Manuscript, by Matthew Hoffman, will take place in person at the West End Performing Arts Center at 7:30pm on Monday, June 6. Sign up on Eventbrite and join us there!
This reading is produced in partnership with the Fulton County Arts & Culture West End Performing Arts Center. All readings in the Bare Essentials series are free and open to the public thanks to support from Georgia Humanities, in partnership with the Georgia Department of Economic Development, through funding from the Georgia General Assembly. Funding for this program is also provided by the Fulton County Board of Commissioners. This series is curated by Essential's founding Artistic Director, Peter Hardy.