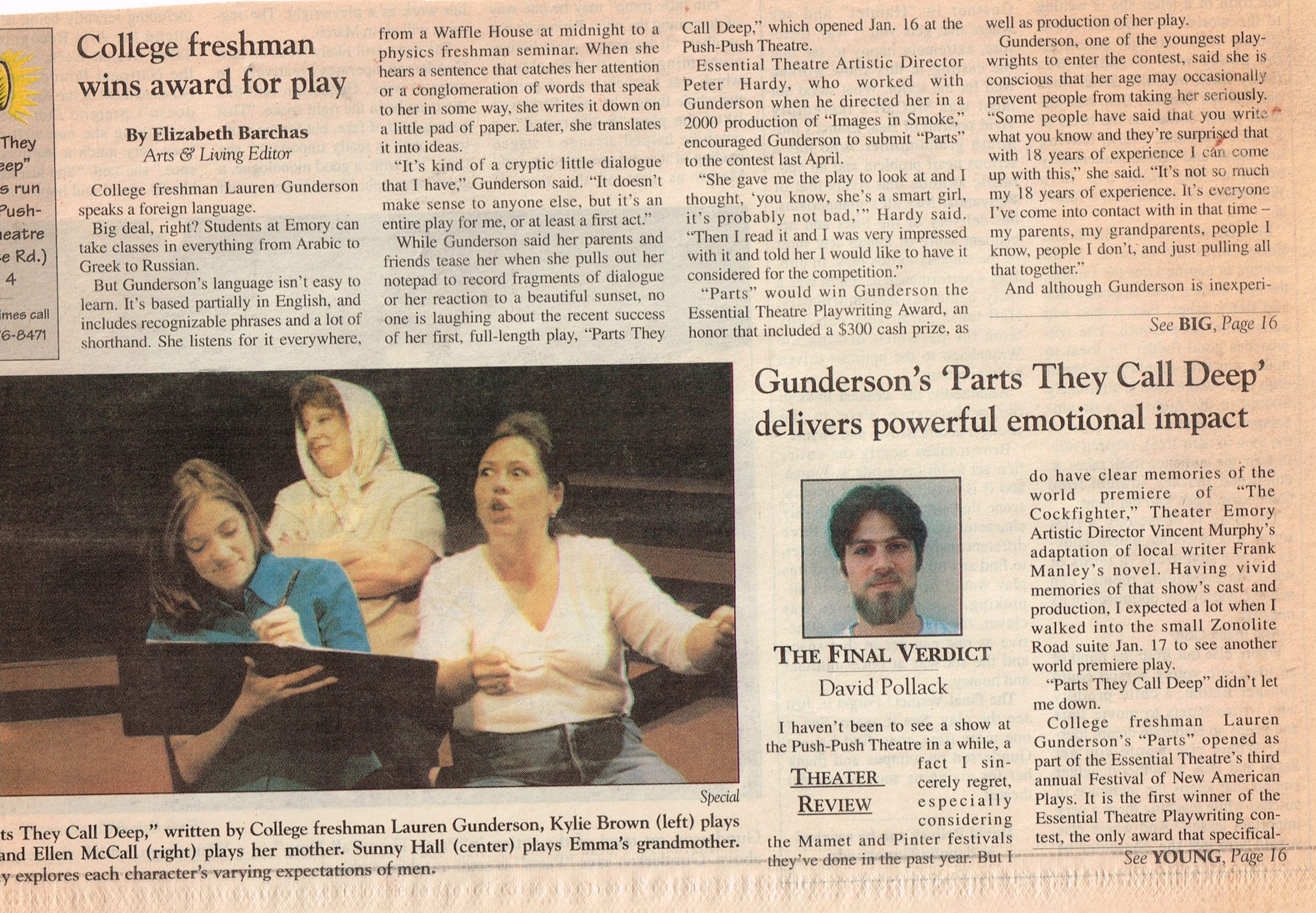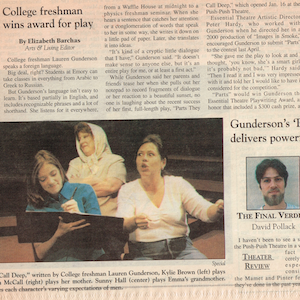 The Essential Theatre produced the first play that Lauren Gunderson ever wrote, while she was still a student at Emory University.
Here is what she had to say about that experience, 15 years ago:
The entire process – from winning the Essential Theater's Playwriting Award to the wonderful production my play received – was a complete thrill. As a writer it is so important to find theatre artists that want to see the best of your work and your work be its best. The professionalism with which the Essential Theatre handled my work and delivered a beautiful performance allowed me entrance into the world of playwriting. Their work also helped me immensely in rewriting my piece and finding the essence of what I wanted to convey. It was an honor to work with them and a huge boost for my work to have won the Playwriting prize. There is a definite need for groups like the Essential Theatre in Atlanta. As a Southern playwright I can't thank them enough.
She's come a long way since that production in 2001, and so have we.
Become a part of the Essential tradition – support our power2give campaign today!