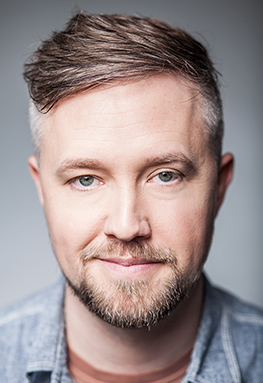 Today's quote comes from BIRTHDAY BOY Gabriel Jason Dean. Dean's play, Qualities of Starlight, premiered in our 2010 Festival as that year's Playwriting Award Winner and was published just this fall by Dramatic Publishing.
The play has been through several different iterations since its premiere to arrive at the script that was published, but it all started at Essential. Here's what Dean had to say about his experience with Essential at the time his play premiered in 2010:
In the wasteland of unending readings and development conferences that make up the life of a young writer like me, I can't express enough how truly helpful it is to see your work up on its feet–alive and kicking with all its beauty (and flaws). The Essential is committed to the future of theatre in Atlanta…They're the real deal.
And his observations about the play creation process, upon his play's publishing this fall:
I wish that all plays could come into the world this way – being wholeheartedly embraced and supported at each step and given the privilege of being fully realized in front of an audience. I never would have arrived at this play otherwise.
We're proud to have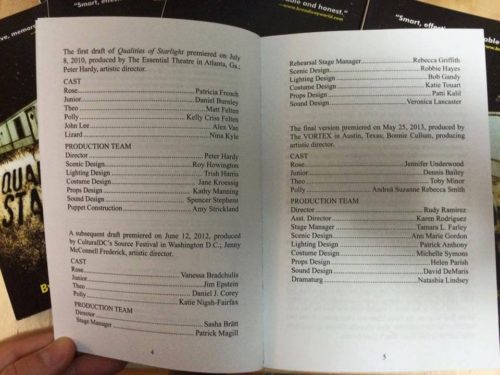 launched Qualities of Starlight on its path to multiple productions and eventually being published, and we look forward to continuing to provide these kinds of opportunities to Georgia writers.
Only nine days remain in our fall power2give campaign. Become a part of the Essential tradition – support us through power2give and double your donation today!