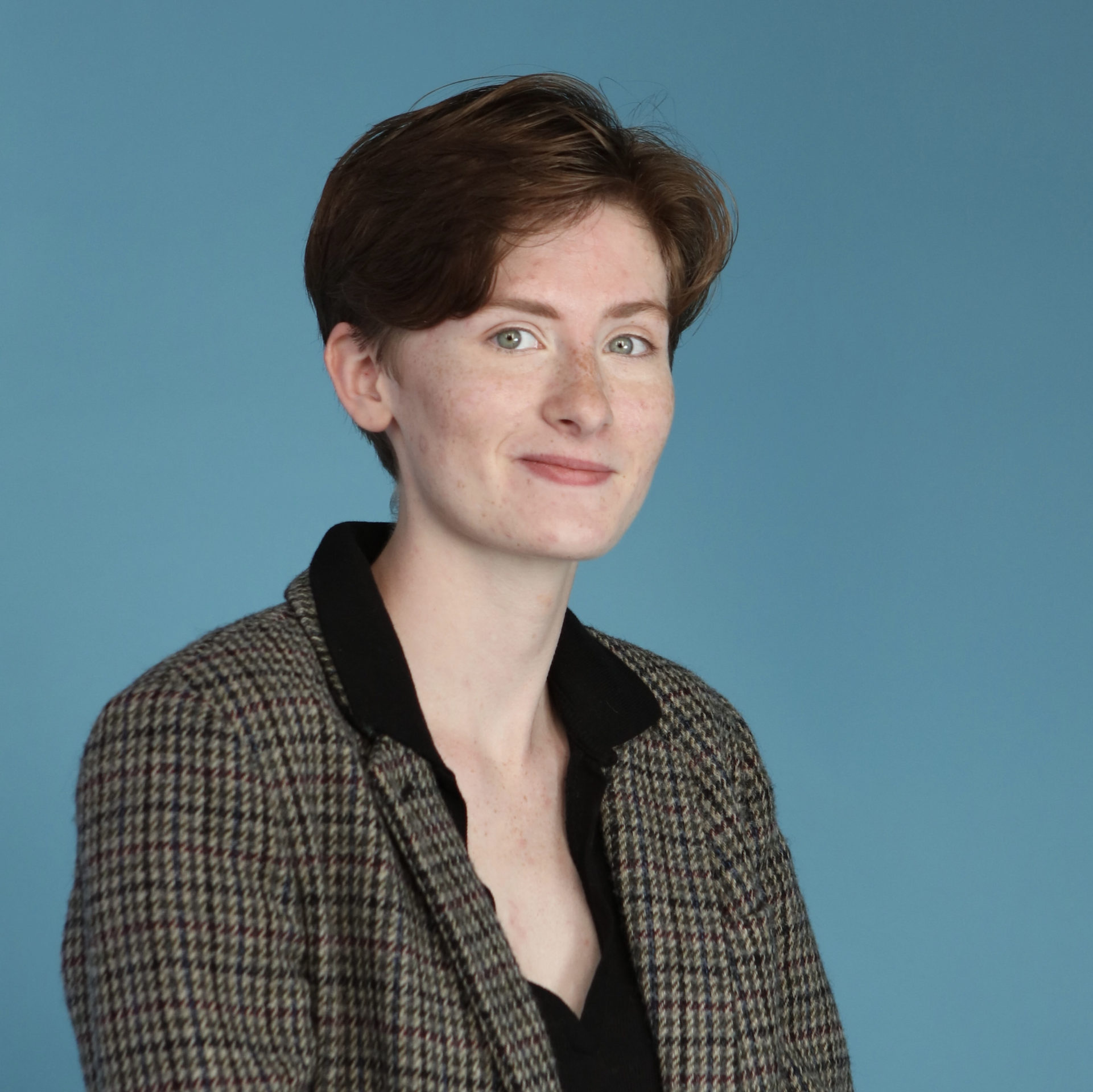 The August 9 Bare Essentials Play Reading is The Exhibit by Ozzy Wagner. Read on to learn a little more about the playwright and the play we'll be seeing Tuesday night!
---
An alum of Emory University, Ozzy is an early-career Atlanta and Seattle-based playwright whose plays often explore class, gender, and performance—and sometimes insist on feeding the audience! Ozzy was a semifinalist for this year's Jerome Fellowship and the ROO residency at the Bechdel project, and their work has been featured in festivals at the Kennedy Center, Horizon Theatre, Barter Theatre, Theater Emory, and more.
ET: So tell us about the play we'll be hearing Tuesday night?
OW: The Exhibit follows an art curator faced with revenge porn while putting on the seminal exhibition of her career—on the female* form. (Naturally, the goddess Aphrodite presides.)
ET: Where did you get the idea for this play? What made you want to write it?
OW: I wrote the first draft of this play while still coming to terms with my identity, and grappling with the idea of bodily autonomy and what it means to be a woman! I'm also generally interested in the history and potential mythic scale of art, and how these themes can also be reflected in the industry itself. Through my rewrites before and after the reading on the 9th, I'm looking forward to further exploring these issues, especially focusing on class and the idea of audience as voyeur!
ET: How did you get into playwriting?
OW: I've been writing as long as I can remember, but theater was a separate endeavor entirely at first. I had the bright idea of combining the two in high school, when I directed a workshop of my first (somewhat awful, but I like to hope endearing) play—I haven't stopped since then!
ET: What do you hope to gain from this Bare Essentials experience? What has your experience with this reading been so far?
OW: Writing a play can be like making a series of hypotheses: it's essential to test your hypotheses in front of an audience before full production to make sure everything is landing how you hoped. This play holds a lot of unanswered questions and possibilities for me as a playwright, so I'm excited to explore them in this way!
Where else can we see your work, either recently, currently, or in the coming years?
OW:This past year my play Everyone Calls Her Grace was developed at Emory University, and in the near future I hope to continue developing this play and others of mine while working on the next – which is one I'm pretty excited about! If you'd like to follow along: bit.ly/ozzynpx, @ozzy.writes
---
The Exhibit, by Ozzy Wagner, will take place in person at the West End Performing Arts Center at 7:30pm on Tuesday August 9. Reserve your free ticket at EssentialTheatre.Tix.com
All readings in the Bare Essentials series are free and open to the public thanks to support from Georgia Humanities, in partnership with the Georgia Department of Economic Development, through funding from the Georgia General Assembly. Funding for this program is also provided by the Fulton County Board of Commissioners. This series is curated by Essential's founding Artistic Director, Peter Hardy.