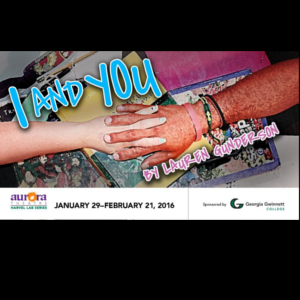 Now through February 21, long-time Essential Theatre artist Lauren Gunderson's play I and You is playing at Aurora Theatre in Gwinnett County.
Lauren has been with Essential since 1999, when she was cast in the first ever Essential Theatre Festival as an actor. Two years later, she won the first-ever Essential Theatre Playwriting Award. And now, she lives in L.A. and writes plays that are produced all over the world: just weeks after I and You closes at Aurora, The Revolutionists opens at 7Stages, and Theatrical Outfit's production of her play Silent Sky was the talk of the town last year.
If you haven't had a chance to experience Lauren's work first-hand, make time as soon as you can! Here's an interview with Lauren about this production of I and You.
I and You, Aurora Theatre, Jan 29 – Feb 21