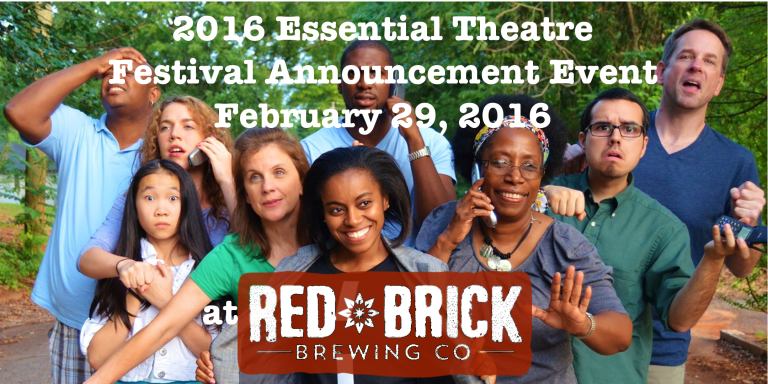 JOIN ESSENTIAL THEATRE AND FRIENDS ON FEBRUARY 29 AT RED BRICK BREWERY FOR OUR 2016 FESTIVAL ANNOUNCEMENT EVENT!


Meet the co-winners of the 2016 Essential Theatre Playwriting Award and the directors of their WORLD PREMIERE PRODUCTIONS.
Mix and mingle with past Essential playwrights and company members.
Win prizes and just plain have fun with Essential Trivia by Trivial Matters!
Sample great beer from Georgia's oldest operating craft brewery, Red Brick Brewing.
Brewery Tours at 7 and 8pm! Gluten-free beverage options (ie, wine) generously provided by Ansley Wine Merchants. Non-alcoholic beverages will also be available.
Be first in line to get your 2016 Festival Pass, which go on sale Feb 29!
Take home a gift bag filled with treats from Essential, Red Brick, No Big Whoop! and more – check our website or Facebook page to see all the latest sponsors.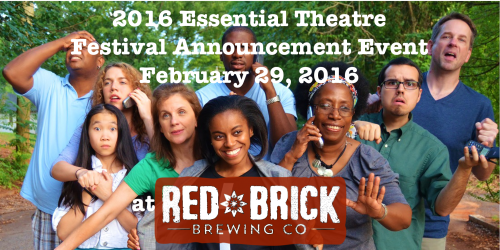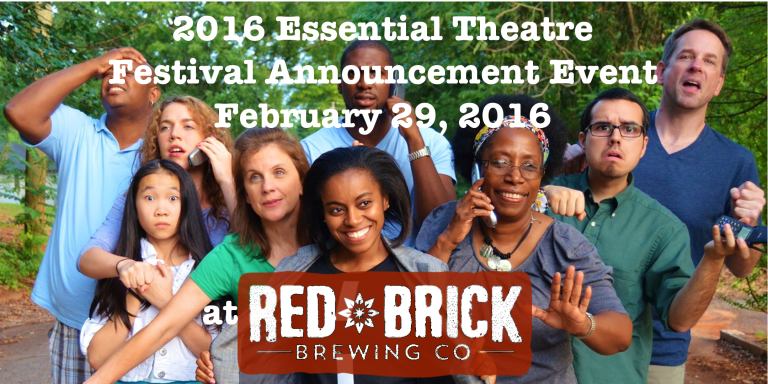 Celebrating 18 years of the Essential Theatre Festival, during which we've produced 27 new works by 23 different Georgia playwrights, with readings of almost 20 more.
Celebrating the fifth consecutive ALL-GEORGIA Essential Theatre Play Festival in 2016.
Celebrating the winners of the 2016 Essential Theatre Playwriting Award.
Celebrating Essential's – and Georgia's – rich theatre history and the community in which our playwrights grow and thrive.