21
Fleck, Wurl, McQueen & Co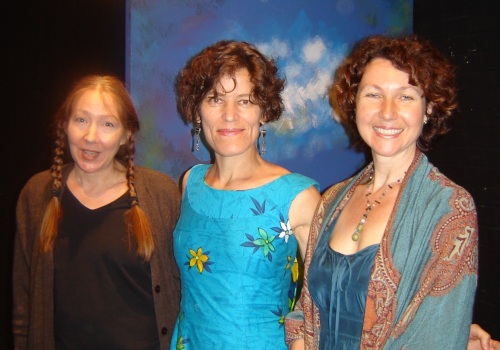 "no restrictions as to style, length or subject matter" you say?
As a matter of fact, yes: although traditionally our Award winners have been full-length plays (running an hour or more in performance), in 2007 Essential produced NIGHT TRAVELS. This was the first time that we "created" a show, by taking short works by several authors and putting them together to form a whole, including one section that was created in an ensemble effort by the director and the cast.
Artistic Director Peter Hardy said, "I first got the idea to put these pieces (all of them about women's dreams) together into one evening around 1994. In 2007, I finally made it happen."
We are proud to support these women's work. Won't you support ours? 21 days left to give: https://www.power2give.org/go/p/8445
And be sure to join us ONE WEEK FROM TONIGHT at Uncle Maddios in Toco Hills for pizza and prizes!