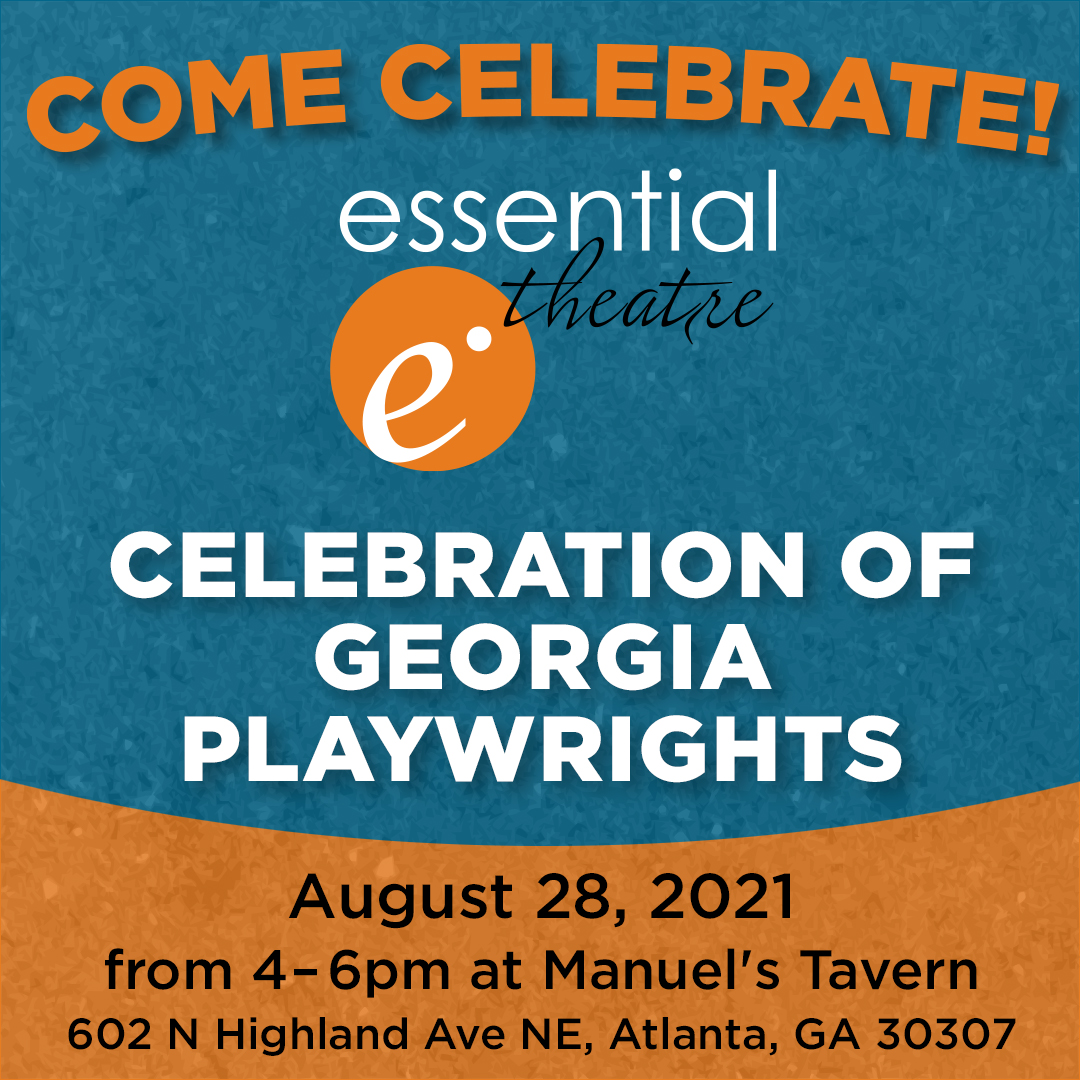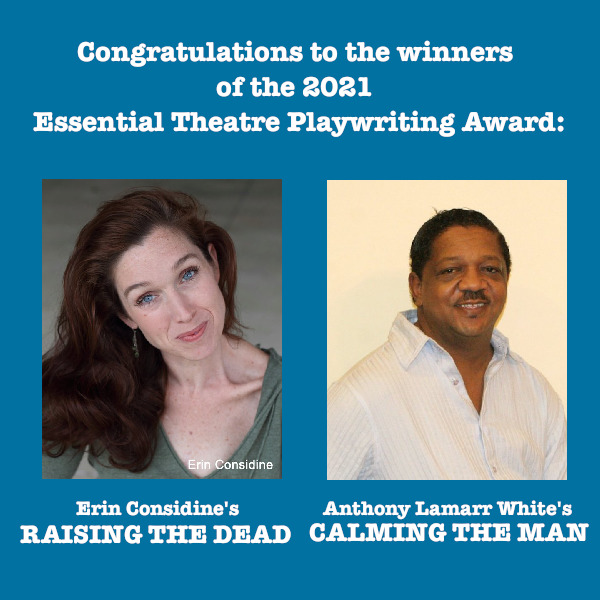 Come celebrate with us!
Essential Theatre Is Back! Join Us On August 28 For The Return Of Our Celebration Of Georgia Playwrights!
Meet The Newest Additions To The Essential Theatre Legacy, Erin Considine And Anthony Lamarr White, And Celebrate Essential's – And Georgia's – Rich Theatre Tradition And The Community In Which Our Playwrights Grow And Thrive.
At our Celebration of Georgia Playwrights Event, you'll get to:
Hang out. With people. In person – still feels so good, right? And not just any people – people who, like you, are proud of the literary and dramatic heritage of Georgia, the place we call home.
Meet the 2021 Essential Theatre Playwriting Award winners, Erin Considine and Anthony Lamarr White, and hear about their shows, which we'll be premiering at the 2021 Essential Theatre Play Festival in November.
Be first in line to get tickets to the 2021 Essential Theatre Play Festival!
Celebrating 23 years of the Essential Theatre Festival, during which we've produced 37 new works by 32 different Georgia playwrights, with readings of over 40 more.