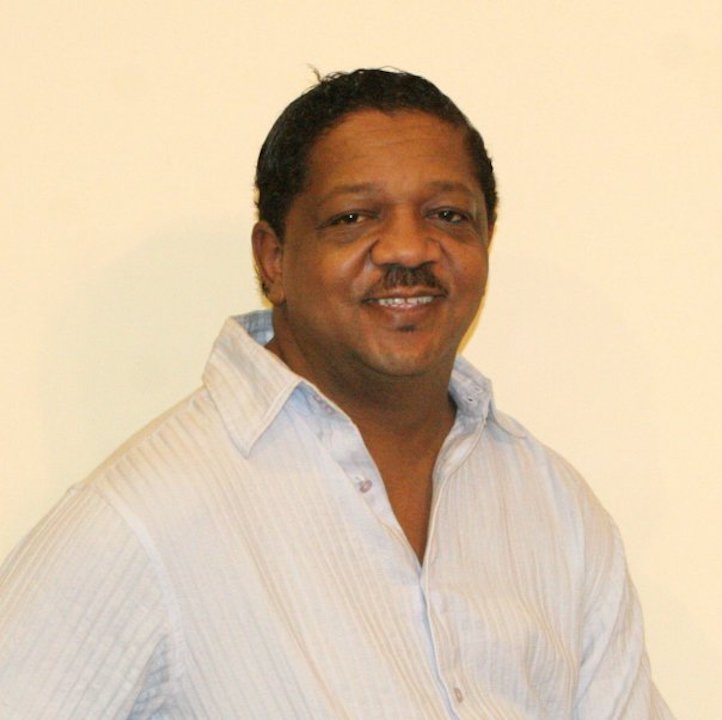 Anthony Lamarr White is co-winner of the 2021 Essential Theatre Playwriting Award, along with Erin Considine. Read on to learn a little more about Anthony and the play we'll be premiereing this fall!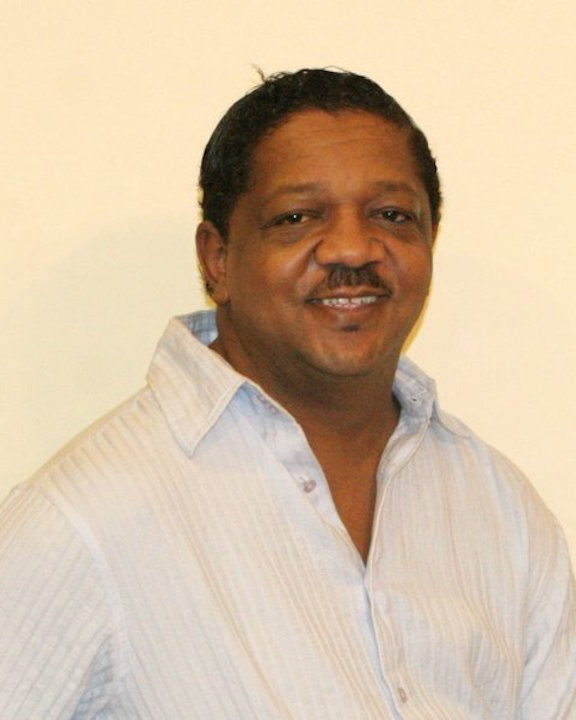 Anthony Lamarr White is a playwright, novelist, and screenwriter from Crawford, GA. At age nine, a typewriter he received for Christmas and his passion for Bruce Lee films led him to write his first short screenplay, Two Against the Mob. Since then, his work has included novels, screenplays, and two full-length plays, Calming the Man and The Long Goodbye. He's also a Florida Press Association Award-winning columnist for the Perry News Herald and a former journalist for the Gainesville Sun and the Marietta Daily Journal. His television background includes writing and producing the nationally syndicated TV talk show, Your World with Creflo (Dollar).
Lamarr's first play, Calming the Man, was previously chosen as a 2017-18 Alliance Theatre Reiser Lab Fellowship winner. The play was selected for the 2017 Leimert Park Readers Theatre Festival in Los Angeles, the 2015 Kennedy Center's Page-to-Stage Festival, and the 2015 National Black Theatre Festival's Readers Theatre of New Works. In February 2021, the play and playwright were featured in FAMU Essential Theatre's Writing for Life series.
After multiple readings and workshops spanning several years, it will receive its first full production as part of the 2021 Essential Theatre Play Festival here in Atlanta, GA. "I'm on a cloud," says Lamarr. "This play has been years in the making, and to finally see it a fully staged production is unbelievable."
Calming the Man takes place in the summer of the American Bicentennial, less than a decade after integration in Greenville, Florida. A self-described "play about the anger and violence that cripple us," the Kennedy Center Page-to-Stage Play Festival reflects that "this new work from Anthony Lamarr never, not for a second, feels safe; explosions always seem imminent, the air is thick with unspoken threats."
---
ET: Hi Anthony, congratulations! What can you tell us about the play we'll be seeing this November?
ALW: This script has seen a number of readings and workshops already in its life. The Kennedy Center's Page-to-Stage Festival described it by saying,
"Anger, goes the bumper sticker, is one letter short of danger. And Calming the Man is a play about anger —
how it animates, how it deadens, how it cripples forever. Thus, this new work from Anthony Lamarr never,
not for a second, feels safe; explosions always seem imminent, the air is thick with unspoken threats.
Daddyo has lived his entire life bleeding on the inside, cut deep by racism and unrequited love. His dreams
crushed, his adult sons are his life now. Michael is his reason for living … while he blames Tracey for
inflicting his deepest wound."
ET: Where did you get the idea for this play? What made you want to write it?
ALW: Growing up in a small North Florida town, I noticed how many small, southern towns had a railroad track
running through it that racially separated the town. Growing up on one side of the tracks versus the other
sometimes meant that life looked incredibly different given varying socio-economic realities and
segregation between races.
I wanted to write a story about that. I wanted to do a play that was set in the 1970s after segregation and
integration. African Americans felt they were going to finally be seen as equal, but it didn't turn out that way.
I think in that is the root of the angry black man myth. Black people became angrier because even though
they weren't segregated, there was still inequality.
ET: Yes! Inequality that still exists today.
…You've done all different kinds of writing throughout your life. How is it that you got into playwriting specifically?
ALW: I've been writing since I was nine, and I've always alternated between short stories, books, plays and
screenplays. I really became interested in playwriting when I formed a small community theatre group in
1987 in my hometown. I didn't consider playwriting professionally until after I bought and read three of
August Wilson's plays – Fences, The Piano Lesson, and Joe Turner's Come and Gone.
ET: Are you working on any new projects at the moment? Aside from the Essential Festival in November, what's next for you?
ALW: Writing-wise, I'm currently working on my third play, tentatively titled Hour of the Wolf, which explores how the media shapes our views of the world and ourselves. I also have a New York production of Calming the Man in development with actor Lance Reddick slated for 2022. And my holiday dramedy, The Long Goodbye, may have its third production in Atlanta in December – it was originally produced by New African Grove Theatre Company in Vinings, GA.
ET: Well it sounds like things are keeping moving for you – that's exciting! Congratulations again. We're looking forward to producing your play in November!
---
Anthony's play, Calming the Man, will premiere as part of the 2021 Essential Theatre Play Festival and opens Friday, November 12, 2021. Tickets go on sale on August 28 at EssentialTheatre.Tix.com.