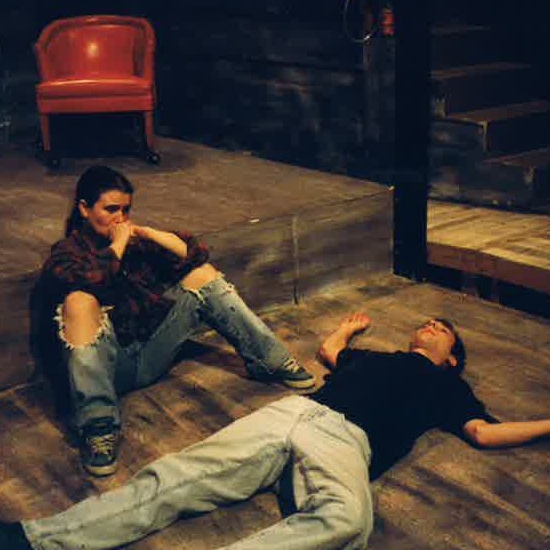 ONLY THREE DAYS LEFT to see your donation matched through our power2give campaign — donate today!https://www2.power2give.org/campaigns/210
#3 in our accompanying 20 DAYS OF ESSENTIAL PLAYS is ONLY CHILDREN by Karen Wurl, which was produced in our first festival in 1999, two years before the creation of the Essential Theatre Playwriting Award.
Wurl went on to write MISS MACBETH, which won the Essential Playwriting Award in 2005 and has gone on to multiple successful productions since that time. She also wrote a very popular segment from NIGHT TRAVELS, which was produced in our 2007 Festival. Peter Hardy directed Karen's comedy KIM'S THEORY for the very first production done in Marietta's Alley Stage in 1990.
"Essential Theatre's mission is one much needed — to champion and showcase promising work by Georgia playwrights, and my experience with the Festival was terrifically satisfying. By the way, Peter Hardy has been working for years in support of new plays and new playwrights. Even before the founding of The Essential Theatre, he was instrumental in bringing my work to public attention. I think he's one of the great unsung heroes of Atlanta theatre."
We are proud of the role we had in bringing ONLY CHILDREN and Karen's other plays to life, and we hope you will consider supporting Essential so that we can continue to do so for years to come. Make a donation during the final days of our power2give campaign today:
https://www2.power2give.org/campaigns/210