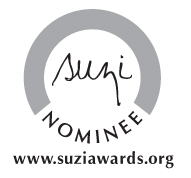 We're proud to announce that, in our first year of participating in the Suzi Bass Awards, Essential Theatre has its first nomination: Karla Jennings' Ravens & Seagulls for Best World Premiere Production! Congrats and thanks to director David Crowe, dramaturg Michael Evenden, and our incredible cast: Sam Traquina, Gina Rickicki, Teresa DeBerry, Jill Perry, Suzanne Roush, Patti French and Sarah Wallis!
And here's something else that's cool: Of the eleven plays up for the Suzi's Gene-Gabriel Moore Playwriting Award, three of them were produced by the Essential Theatre — more than any other company! To wit: That Uganda Play by Theroun Patterson, Ravens & Seagulls by Karla Jennings and Swimming with Jellyfish by Katie Grant Shalin.
We're proud to be the leading producer of new plays by Georgia writers!
The 10th Annual Suzi Awards Ceremony will be held on November 3 at the Porter Sanford III Performing Arts Center. Doors open at 6, ceremony starts at 7. Purchase tickets here.