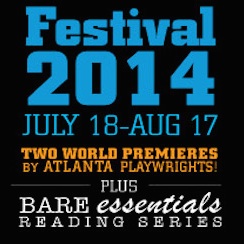 by Jennifer Kimball
What a summer it has been! This was our sixteenth Festival, and our third all-Georgia Festival. A revamped Festival layout featuring two world premieres and six readings. All Georgia writers, all Georgia artists. Our first year in West End, our first year in the Suzi Bass competition. Two Suzi recommendations and one nomination. New community partnerships with the West End Performing Arts Center and Eyedrum Art & Music Gallery. Continued relationships with VSA Arts of Georgia and Stagehands sign language interpreters through them, record levels of Festival sponsorships and community support. It has truly been an exciting and inspiring experience!
Now that the 2014 Festival has drawn to a close, we thought you might enjoy seeing some of the highlights. Check it out: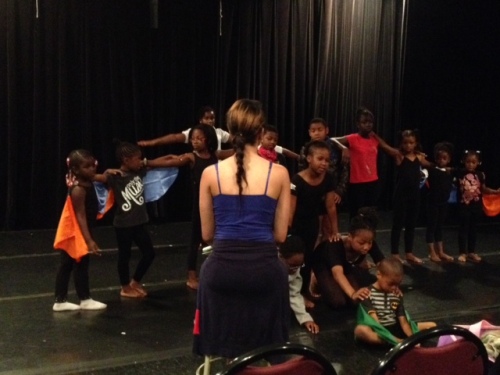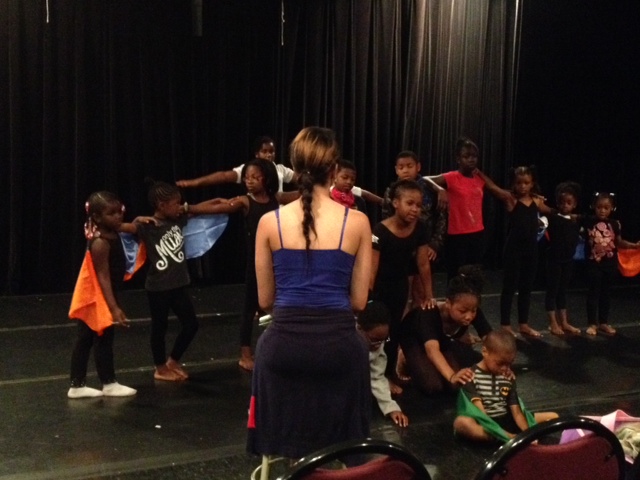 West End Summer Arts Camp
This was our first summer performing at the West End Performing Arts Center, and we were touched and honored when they welcomed us with open arms and offered to partner with us in producing the Festival. Part of this partnership included our participation in their K-5 Summer Arts Camps in June. We enlisted the help of Paris Crayton III, Artistic Director of Rising Sage Theatre, to serve as their drama instructor. You may have seen one of his plays recently at the Porter Sanford III Performing Arts Center in Dekalb County. Each week in June, neighborhood children would come together for five days of theater, art, music and dance which culminated in a Friday evening showcase for their parents.
This summer's theme was aviation: in this photo, you can see the cast from Week 1 making an airplane (which segued neatly into a curtain call) during an afternoon rehearsal, led by Alexia Jones, their dance instructor.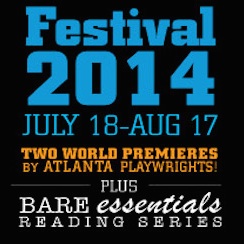 Audiences and Critics Alike Praise Essential and This Summer's World Premiere Productions:
Through this summer's Festival, we brought Atlanta audiences (and the world!) two world premiere productions and six staged readings of some of the best plays by Georgia playwrights that we have found. Here are some of the great things that audiences, reviewers and company members had to say:
"Hardy has chosen two plays to perform in rep that, in my opinion, beautifully complement each other. They're both intense; they ain't frothy comedies, they're theatre for grownups and deeply rewarding." -Pat Hurley, audience member and Essential supporter
"I saw both shows this week and I'm so glad I did! Thank you, Essential, for producing work by Georgia writers and putting terrific local actors on stage. Kudos to all!" -Carolyn Cook, audience member and local theatre artist
"Every year in the thick of summer, Essential Theatre ensures that the play's the thing." -Julie Bookman, "Essentially Georgia," Encore Atlanta
"An evocative, well-tended, multifaceted portrayal of what it means to lose a loved one." -Hank Kimmel, audience member and local playwright, after seeing Ravens & Seagulls
"Reeling from the powerful, thought-provoking performance of That Uganda Play at the Essential Theatre Festival." -Reay Kaplan, audience member and local theatre artist
"Playwright Patterson is dealing with important, powerful issues…His dialogue crackles and pops with tension. Because of its subject matter and some powerful performances, Uganda is worth seeing." -Manning Harris,  Atlanta Intown
"A satisfying drama about loss and family. It's been awhile since playwright Jennings had a production staged by Essential…and this one is especialy sharp, with multiple layers…One of the major performances of the summer." -Jim Farmer, "Ravens & Seagulls Keeps It Real With Superb Cast and Sharp-Edged Script," ArtsATL

In conjunction with the play festival, and as part of our continued partnership with the West End Performing Arts Center and Eyedrum Art and Music Gallery, Essential had the unique opportunity to share artwork by artists from West End and nearby communities. Neighbors, curated by Princess Jones on behalf of Eyedrum Art and Music Gallery, was on display at the West End Performing Arts Festival July 9-August 17. This is the first time that Essential has partnered with other organizations to celebrate so many different kinds of Georgia artists. It met with enthusiastic audience response, and we look forward to continuing this new tradition in future festivals!
For many years, Essential has partnered with VSA Arts of Georgia to provide free tickets for patron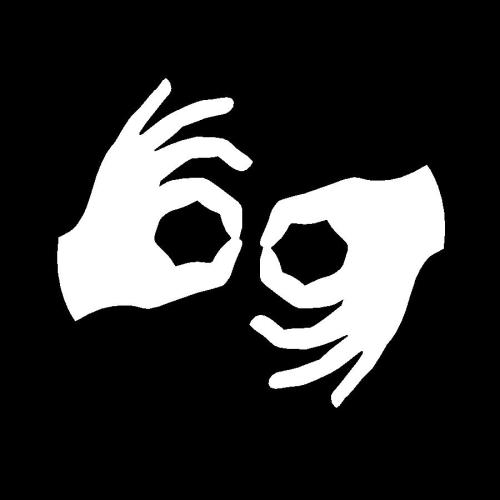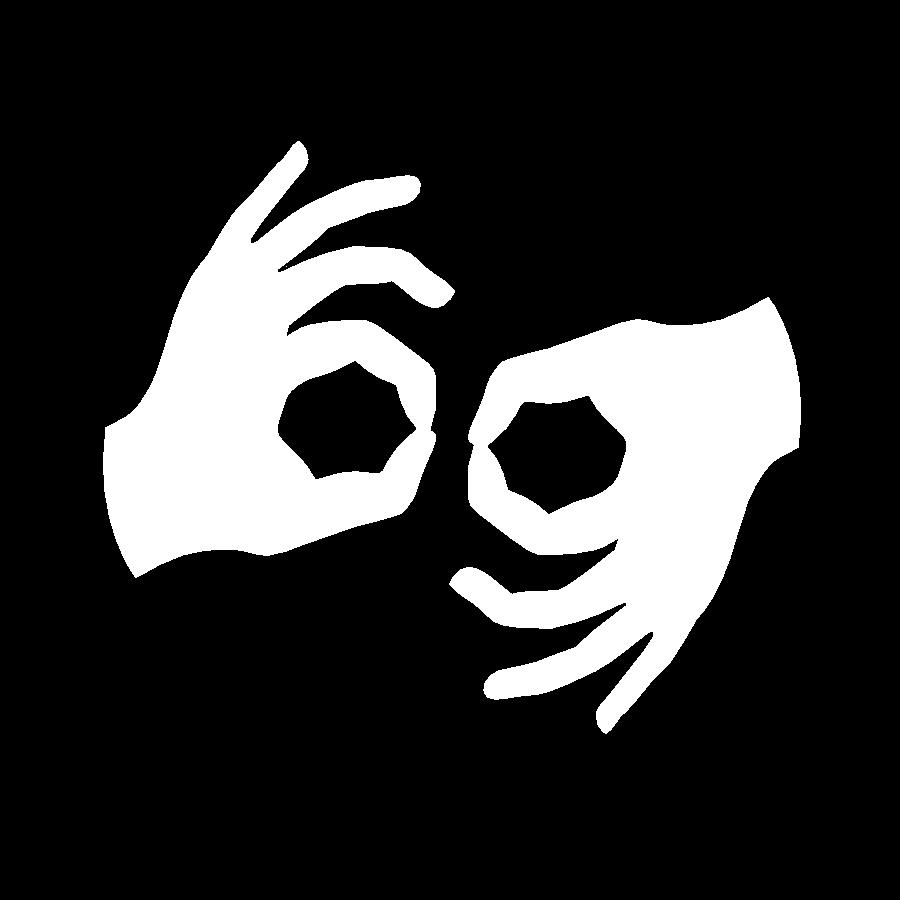 s with disabilities, whether they be physical, economic or other. We are proud to have continued this partnership this summer, providing sign language interpretation for one performance of each of our world premiere productions and a grand total of 136 free tickets to a dozen different need-based nonprofits.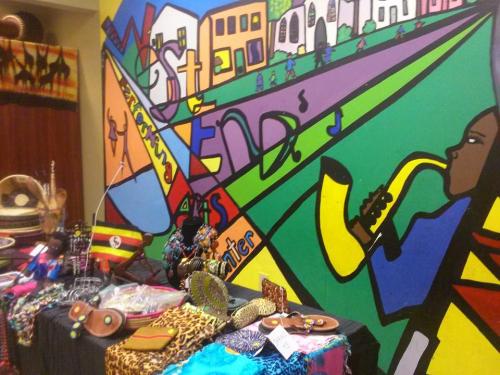 On June 30, Dr. Barbara Emerson of Be the Change People, Inc, reached out to Essential Theatre and the West End Performing Arts Center to inquire about vending opportunities in relation to our production of That Uganda Play. Be the Change People is a brand new non-profit, having received their 501(c)3 status on March 1 of this year. They sell crafts and textiles handmade in Uganda and use 100% of the proceeds to provide scholarships for Ugandan students.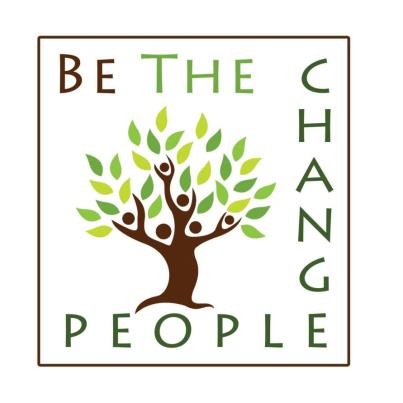 Says Dr. Emerson, "Our organization was founded by Kathy Shaw Nicholas, who has self-sponsored a group of disadvantaged Ugandan students for over 12 years. The eldest is now in medical school, and the five youngest graduate high school this year." We are thrilled to report that over the course of the festival, Be the Change People raised enough for one full scholarship for one of their students. What an exciting and unanticipated outcome of this summer's festival!
For the first time ever, Essential Theatre participated in the Suzi Bass Awards.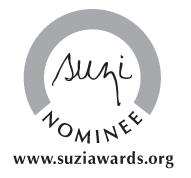 Both of our shows were Suzi Recommended, both are eligible for the Gene-Gabriel Moore Playwriting Award, and Ravens & Seagulls was nominated for Outstanding World Premiere Production!
We are so pleased with all that we achieved this summer, but no Festival Highlight would be complete without the acknowledgement that we didn't do it alone — not even close! As always, support from the Georgia Council for the Arts, the Fulton County Arts Council and the City of Atlanta Office of Cultural Affairs has proven vital to our success. This year, we also need to thank Turner Broadcasting, Dabbled Studios, Bang! Arts, Stungun Photography and all of the amazing individuals who supported us through power2give and who lent their voices to our cause over the course of the summer. You make our work possible, and you make it worthwhile. So thank you for helping us to give Georgia playwrights a voice. Your support is essential, and we appreciate each and every one of you.
###
Jennifer Kimball is managing director of Essential Theatre and a freelance stage and production manager around town. Jennifer also manages content for Essential's blog and newsletter.