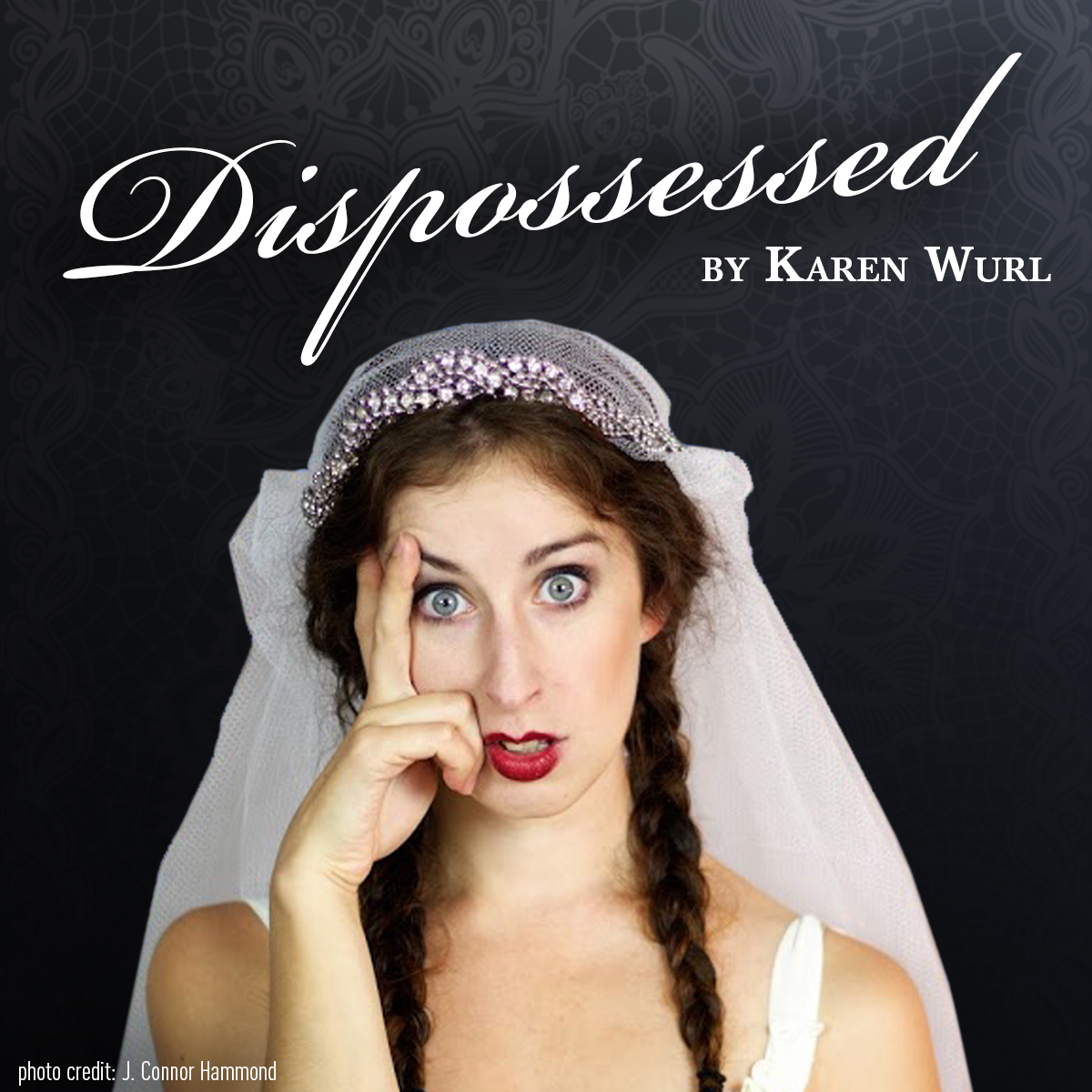 DISPOSSESSED // ESSENTIAL THEATRE PLAY FESTIVAL
FOR IMMEDIATE RELEASE- ATLANTA, GA
downloadable press kit
DISPOSSESSED, written by Karen Wurl:
PROFESSIONAL WORLD PREMIERE
Join us for the professional world premiere of Dispossessed, by Atlanta playwright Karen Wurl, opening July 29.
Dispossessed is a romantic comic-fantasy, set in 1928 New York City, about a Yiddish theater company that is rehearsing the classic play "The Dybbuk" (in which a bride is possessed by the ghostly spirit of her dead true love on the day she is supposed to marry another man).  The actress playing the leading role is being pressured by her parents to marry the handsome leading man who wants to take over the company, but she wants to make her own choice.  With all the stress she is under, she begins to see the living embodiment of the character she's been playing (the bride) and, together, they try to find the way to the path her heart wants to follow.
Featuring the acting talents of: Amelia Fischer,Jake Krakovsky, Kathleen McManus, Scott Rousseau, Alyssa Caputo, Chris Schulz, Christie Vozniak, Marc Gowan and Tyler Hayes
Since the beginning of the festival in 1999 – which also featured a play by Karen Wurl – The Essential Theatre has committed to producing at least one new play a year by a Georgia playwright. Essential began its annual Essential Theatre Playwriting Competition in 2001, strengthening its ties to local writers by establishing the only competition exclusively dedicated to playwrights residing in the state of Georgia. This summer marks the 17th annual Essential Theatre Festival and the 5th consecutive all-Georgia Festival, featuring exclusively works by Georgia writers.
WHO: The Essential Theatre
WHAT: DISPOSSESSED, by Karen Wurl | The Essential Theatre Festival
WHERE: West End Performing Arts Center, 945 Ralph David Abernathy Blvd, Atlanta GA
WHEN: 7/29 (opening), 7/30 (Neighborhood Night), 5/6, 5/7 (matinee), 8/11, 8/12, 8/14, 8/16 (Industry Night), 8/20, 8/21 (matinee), 8/23 (Industry Night), 8/26, 8/28 (matinee)
VITALS:
Website: http://www.EssentialTheatre.com
Facebook: https://www.facebook.com/NewPlays
Twitter:  https://twitter.com/ATL_Essential
Youtube: https://www.youtube.com/user/EssentialTheatre
Venue: http://fultonarts.org/index.php/events-and-exhibitions/performance-venues/west-end-performing-arts-center-black-box-theatre
Press contact:
Jennifer Kimball
[email protected]