One night only: August 24, 2023 at 7:30pm
A comedy following writer Lena and her titular character Yanni Stone as Lena completes the daunting task of writing her first play all while navigating dating, sex, and virginity in modern day Atlanta, audiences had the chance to experience an earlier draft of during Synchronicity Theatre's Stripped Bare Arts Incubator Series in April.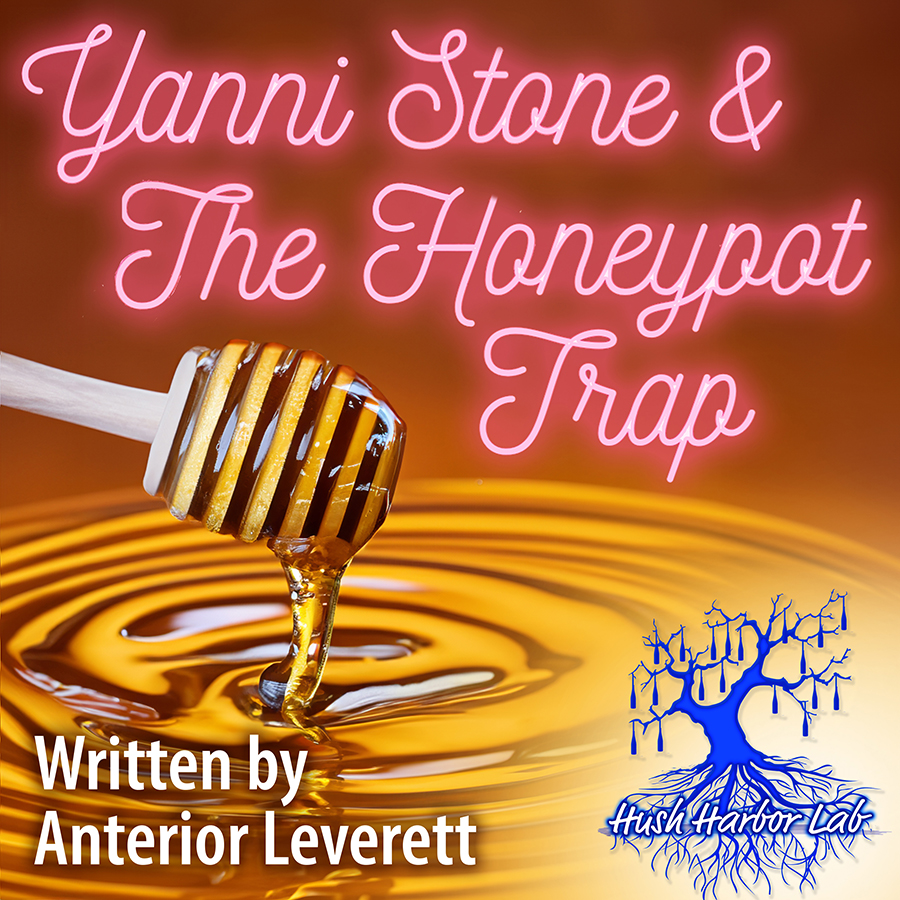 ---
Cast:
Lena, Yanni Stone – Azhane Kennedy
Gran, Dr. Graham, Cobweb 1 – Carlette Jennings
Leo, Jonathan – Kaleb Mitchell
Amber, Woman, Cobweb 2, Miss Punani – Ebony Jerry
Jojo, Man, MC – David Wilkerson
Narrator/Stage Directions – Charity Irby
Artistic Team:
Playwright: Anterior Leverett
Director: Jade Lambert Smith
Dramaturg: Dalyla McGee
Stage Manager: Jasmine Waters
---
Meet the Playwright: Anterior Leverett
Anterior Leverett is an actor, writer, and sketch artist based out of Atlanta. Hailing from Savannah, GA, she received her B.A. in Theatre and Performance Studies from Kennesaw State University in 2015. During her studies, Anterior was fortunate to hone her craft as a performer (Ruined, In the Red and Brown Water), director (In the Blood, 365 Days 365 Plays, Twilight: Los Angeles, 1992), and writer (A Work of Art, Hearts on the Sidewalk, Eyes on the Street). After receiving her degree, she began working as a performer and writer for the Atlanta History Center. She continued to hone her writing as a member of the 2018/2019 Horizon Theatre AppCo (Sinking Further, Paula's Playground, I Never Dreamed You'd Leave in Summer). She's now a writer and performer for Black AF Comedy in Atlanta. She is also a recent participant of Synchronicity Theatre's 2022/2023 Stripped Bare company. This is Anterior's sixth project with Hush Harbor Lab and she is thrilled to join them and Essential Theatre as a writer.