World Premiere opens Friday, August 5, 2022
A play about hope, shining a light on the darkest corners of grief – Winner of the 2022 Essential Theatre Playwriting Award.
A Complicated Hope was developed by Theatrical Outfit & Working Title Playwrights here in Atlanta and won the Mildred and Albert Panowski Playwriting Award by the Forest Roberts Theatre at Northern Michigan University in 2021 and the Charles M. Getchell New Play Award through The Southeastern Theatre Conference in 2022. This will be the play's first professional production.
*Masks required for all audience members. Click here for our full COVID policy.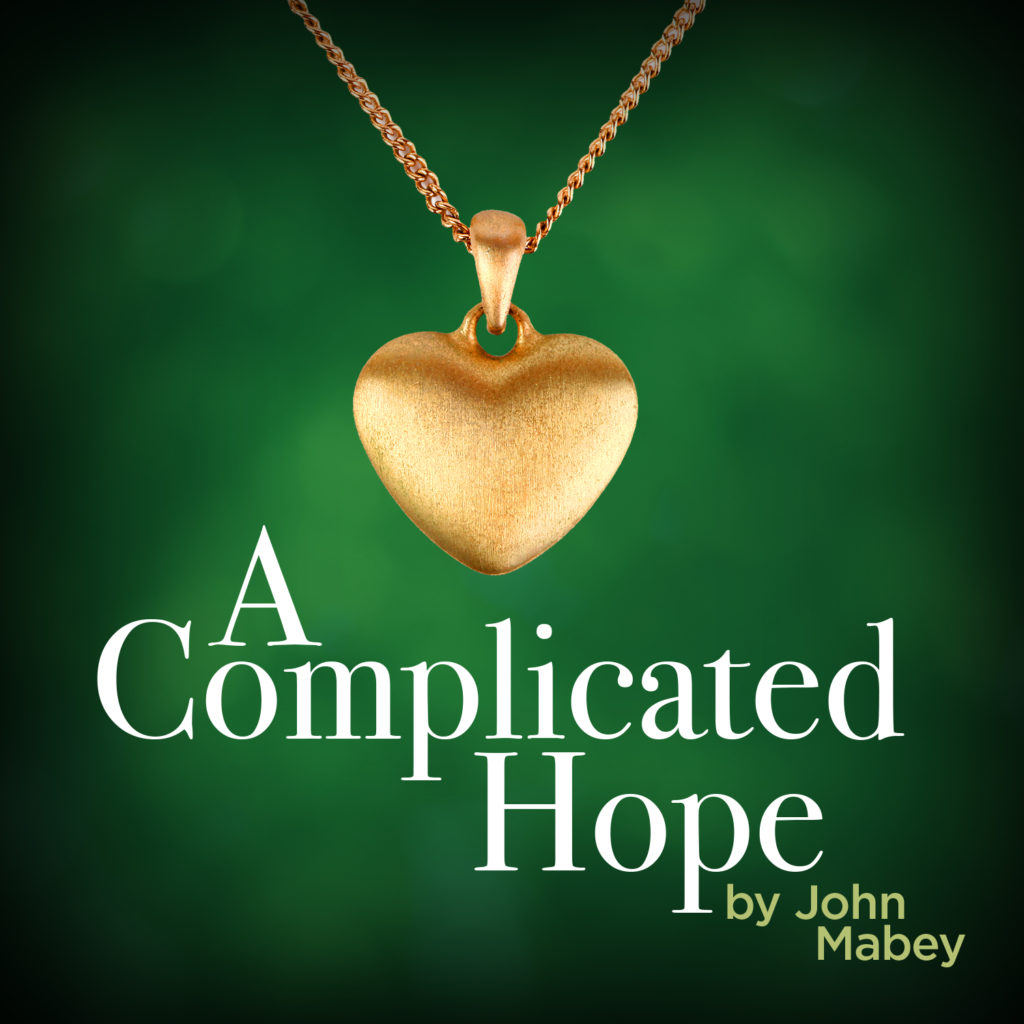 ---
Performance Schedule
Thursday August 4 (8pm) Preview performance
Friday August 5 (8pm) Opening Night
Saturday August 6 (8pm) Neighborhood Night
Sunday August 7 (2pm)
Friday August 12 (8pm)
Sunday August 14 (7pm)
Monday August 15 (8pm) Industry Night
Saturday August 20 (8pm)
Sunday August 21 (2pm)
Tuesday August 23 (8pm) Industry Night
Thursday August 25 (8pm)
Sunday August 28 (2pm)
In The Press
What audiences are saying…
"captivating from start to finish."
"This play involves thought provoking topics, yet is appropriately sprinkled with great humor. The cast members are amazingly talented. Great dynamics between them. You will not know what's coming next."
"This play is a must see! Well written John, I can't wait to see what's next! Thank you Essential Theatre for making this platform available for Georgia writers and actors." 
"This was a beautiful play with a wonderful script and lovely performances by all three actors. It deals with death, grief, love and more – all made complicated (as the title suggests) by various human emotions and interactions. The script has won numerous awards which is not at all surprising. If you'd like to laugh, cry and be mesmerized by a powerful theatrical experience, please check out "A Complicated Hope" by John Mabey."
---
Cast:
Arnie: Burke Brown
Rose Marie: Camille Monae
Marie: Nicole Rose
Artistic Team:
Playwright: John Mabey
Director: Ellen McQueen
Stage Manager: Audrae Peterson
Assistant Stage Manager: Ashley Freeman
Scenic Designer: Gabrielle S. Stephenson
Lighting Designer: Harley Gould
Sound Designer: Josh Cambell
Costume Designer: Erin Magner
Props Designer: Dionna D. Davis
---
Meet the Playwright: John Mabey
John Mabey is the winner of the 2022 Essential Theatre Playwriting Award.
Mabey (he/they) is a writer and storyteller whose plays have been produced on stage in 7 countries and throughout the United States. John lived internationally for a decade in London and Amsterdam before residing in Atlanta and continues to work with theatre companies around the globe both virtually and in- person. They are also a certified Mental Health Counselor and published author on the topics of sexual identity and spirituality in academic books and journals. In 2021 and 2022, they had plays published in Smith & Kraus "Best 10-Minute Plays," "Best Women's Monologues," and "Best Men's Monologues."