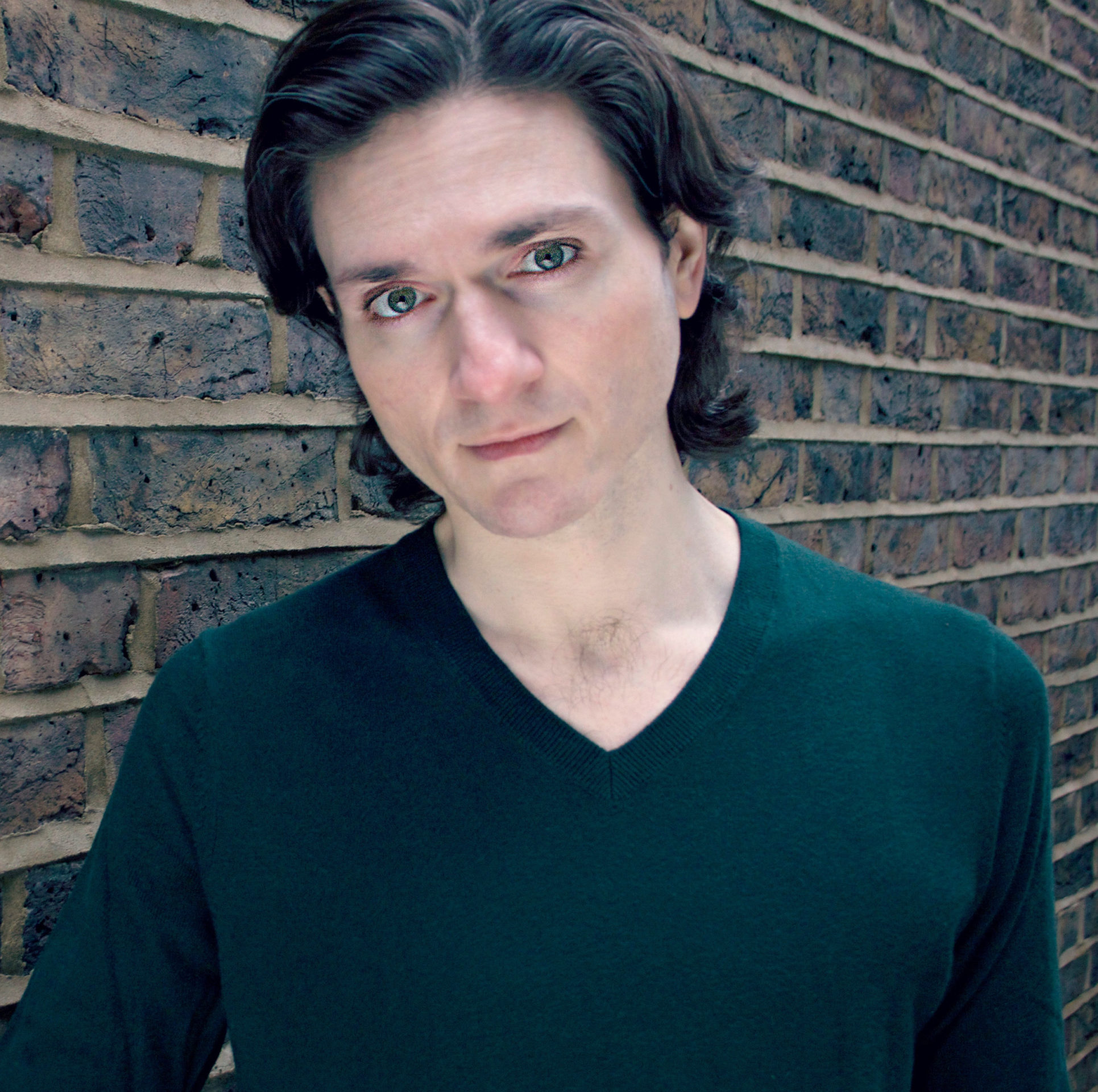 John Mabey is the 2022 Essential Theatre Playwriting Award winner with his play A Complicated Hope. Read on to find out more about John and the play we'll be premiering this summer!
---
John Mabey (he/they) is a writer and storyteller whose plays have been produced on stage in 7 countries and throughout the United States. John lived internationally for a decade in London and Amsterdam before residing in Atlanta and continues to work with theatre companies around the globe both virtually and in- person. They are also a certified Mental Health Counselor and published author on the topics of sexual identity and spirituality in academic books and journals. In 2021 and 2022, they had plays published in Smith & Kraus "Best 10-Minute Plays," "Best Women's Monologues," and "Best Men's Monologues."
The play that won this award, A Complicated Hope, was developed by Theatrical Outfit & Working Title Playwrights here in Atlanta and won the Mildred and Albert Panowski Playwriting Award by the Forest Roberts Theatre at Northern Michigan University in 2021 and the Charles M. Getchell New Play Award through The Southeastern Theatre Conference in 2022. This will be the play's first professional production.
When not writing, John enjoys teaching and performing improvised comedy and true storytelling around the world.
ET: Hi, John. Congratulations on being named the 2022 Essential Theatre Playwriting Award Winner!
JM: Thank you! When I first moved to Atlanta, Essential Theatre and this contest were mentioned to me by so many people in such high regard. And when I did my own research, I was amazed by all the talented playwrights who have received productions and this award. It's been a top goal of mine ever since! I couldn't imagine a better home for this premiere.
ET: What can you tell us about the play we'll be seeing this summer?
JM: This is truly a play about hope, shining a light on the darkest corners of grief. The structure of A Complicated Hope is designed to mirror the often disjointed experience of grief over time, with moments of laughter, fury, and everything in-between. And although each of the characters are connected by a common loss, this story explores their complex paths back to each other and themselves.
ET: Where did you get the idea for this play? What made you want to write it?
JM: I began writing A Complicated Hope in the week after losing my father. There's a powerful connection between celebrating a person's life while also grieving their death, and those complex themes are woven throughout my play. A central question in the piece is whether grief will stop you from moving forward, and the characters all move on in different ways while still finding their own unique paths back to each other and themselves. Similar to the characters in this play, I'm still learning a lot about my father after his death. But it's how I reflected on his life that was a great inspiration as I wrote A Complicated Hope: the things I knew, the things I forgot, and the things I never asked. It's been a joy to stay in conversation with my characters as they consider each of these elements differently, too.
ET: That is absolutely beautiful. As is the play itself! How did you get into playwriting?
JM: I've been a storyteller since I was young, and playwriting grew from a desire to express myself but unsure how in my small, religious community. Through an unexpected opportunity, I had the chance to travel abroad, becoming immersed in diverse cultures vastly different from my own. These experiences changed me in many ways, but especially in my sense of storytelling: what stories I wanted to tell and how a story can be told.
What I loved most about creating characters for the stage was their inner lives that affected what happened in the play but weren't always specified. This led me to earn a masters in counseling, specializing in a community-based eclectic approach that (much like my playwriting) didn't favor one theoretical technique over another. That training also provided so much insight into the art of listening and strengthened my ability to write grounded dialogue.
Writing became my passion as I continued to write plays but also book chapters and journal articles about sexuality, spirituality, aging and how we create a sense of belonging. I continually bring these themes into my playwriting, especially examining the effects of power structures and how to navigate multiple and intersecting identities within the LGBTQIA+ community. My goals as a playwright include telling honest stories that entertain. And my favorite stories to tell feature underrepresented characters engaged in messy confrontations (especially with themselves) about their identities.
ET: Are you working on any new projects at the moment? What's next for you?
I have another full-length play, The B Is For Bullsh!t, that will be produced for the stage this year both in Orlando and New York City! It's a large, ensemble piece about queer characters and how identity labels may both create community as well as restrict our growth. I'm also working on a one-act audio play about queer joy for a theatre in the Pacific Northwest that has secured me a spot in their 2023 season. And I've started writing a new full-length with lots of comedy because making an audience laugh is incredibly challenging but also incredibly rewarding.
ET: Do you have any thoughts you'd like to share with our readers, about having your play produced for the first time?
JM: Sitting along in a room creating art is hard, especially considering the isolating experience we've all endured these past couple of years. And although a play may be written alone, it only comes alive with other creatives. So to have A Complicated Hope take these first steps on stage for an audience makes me feel so much belonging and inspiration. It's the exact story I want to experience with my community as we're all rediscovering connections with each other.
---
John's play, A Complicated Hope, will premiere as part of the 2022 Essential Theatre Play Festival taking place July 29-August 28, 2022, at the West End Performing Arts Center in Atlanta, GA.