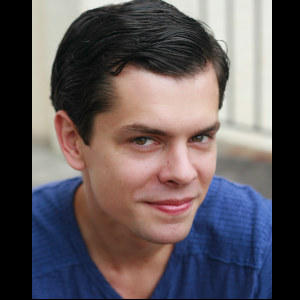 Read on to find out about the playwright and the play we'll be seeing Monday night!
Tell us a little about yourself, personally and professionally.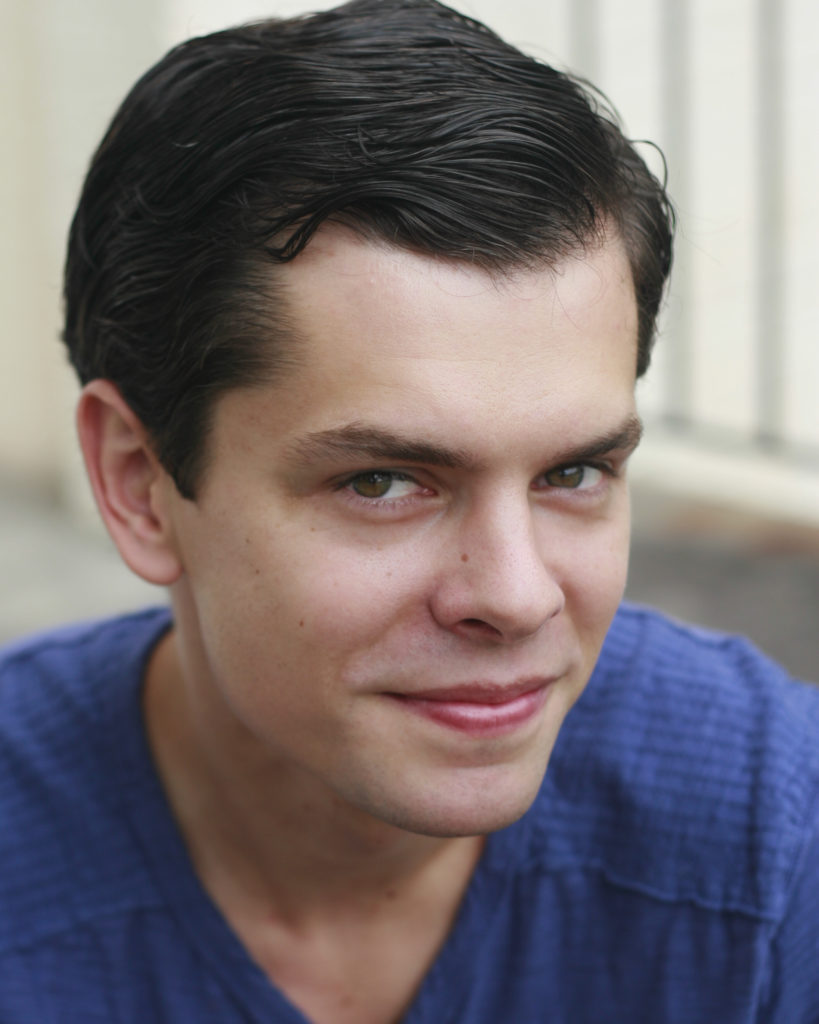 I am an actor, playwright, and director who came to Atlanta from Chicago a decade ago. I've had two full-length plays produced in Atlanta: Honor The System at Out of Box Theatre, and Steal My Heart with New Origins Theatre Company. I've also had numerous short plays produced by Onion Man Productions and others, and I wrote, produced, and directed four sketch comedy shows under my former company Give Us Brains! I also write and perform political sketch comedy for the weekly podcast Barely Audible Whisper. As an actor, I can currently be seen as George Bailey in OnStage Atlanta's production of It's A Wonderful Life. I work frequently at Out of Box Theatre, most recently this summer in Entertaining Lesbians. I spent a year as an apprentice at the Shakespeare Tavern Playhouse when I was new to Atlanta, and later performed in several plays there including playing Demetrius in Midsummer Night's Dream. I also toured several children's shows with Georgia Ensemble Theatre, and performed and/or directed with various other theatre companies, including Academy Theatre, Onion Man Productions, Tribal Theatre Group, and Merely Players Presents. I am married to the lovely and talented Emily Sams Brown, who I met at Out of Box Theatre when we played twins in The House of Yes. We welcomed our first child, Rayme Claire, last year, and we have two sweet dogs, Archie and Ruby. I work at Emory University School of Medicine, training actors to portray patients as part of the medical school curriculum.
Please share in your own words a little about the play we'll be seeing.
In short, this is a play about how the internet makes us angry on purpose. It's a criticism of journalism and the way we consume it. It's also a criticism of the gig economy, and the listlessness it has imposed on a generation. The main character, Rina, begins the play with no aim other than to find a foothold somewhere in the world. But when she finds a place where she can make an impact, she also finds that she can do some damage. The Outrage Machine is not a satire, but my satirist roots certainly show as I use humor to shed light on a serious societal problem.
Where did you get the idea for this play? What made you want to write it?
The first version of this play was written before the 2016 election, when I realized how many web journalists seemed to be intentionally provoking anger instead of presenting facts objectively. Then 2016 happened, and I practically had to rewrite the whole thing. The ideas I was trying to introduce were now mainstream, and the play became more of an exploration of how things got like this.
How did you get into playwriting?
I've always had a drive to write, but never been drawn to writing narrative. When I first tried writing dialogue, it clicked. That's what I want to write. For most of my young life, it was all about comedy–sketch and parody–but as I grew up and got to know myself as an emotional human being, I realized how fulfilling it is to let emotion into my writing, and how, in many instances, it makes the comedy funnier.
What is the importance of staged readings in your own creative process and the development of your play?
It's one of the best parts of the process. There are some things you just don't catch until you hear them out loud. The actors' perspective teaches you about your work, and you realize the importance of some things, and the unimportance of others. Hearing the audience reacting to just the words–not the staging, not the antics, not the design — only happens in this setting.
What has your experience with this reading been so far?
Pure excitement. I love the cast Peter put together, and can't wait to hear what they do.
Where else can we see your work, either recently, currently or in the coming year(s)?
I had a reading of another new full-length play, a romantic comedy titled Happy Places, at Out of Box Theatre at the beginning of the year. And Out of Box is currently producing one of my sketches as part of Santa After Hours.
How did you find out about Essential and the playwriting contest?
I worked with Peter Hardy on the touring show And Then They Came For Me at GET, and as a creator, supporter, and fan of new works, I've followed Essential ever since.
# # #
The Outrage Machine will be read at the West End Performing Arts Center on Monday, December 9, at 7:30pm. Directed by Peter Hardy.
Readers: Rylee Bunton, Bridget McCarthy, Charles Travontia Thomas, Joey Davila, Sean Kelley, Parris Sarter, Aaron Gotlieb, Najah Ali
All readings in the Bare Essentials Play Reading Series are free and open to the public. This series is curated by Essential's founding Artistic Director, Peter Hardy.