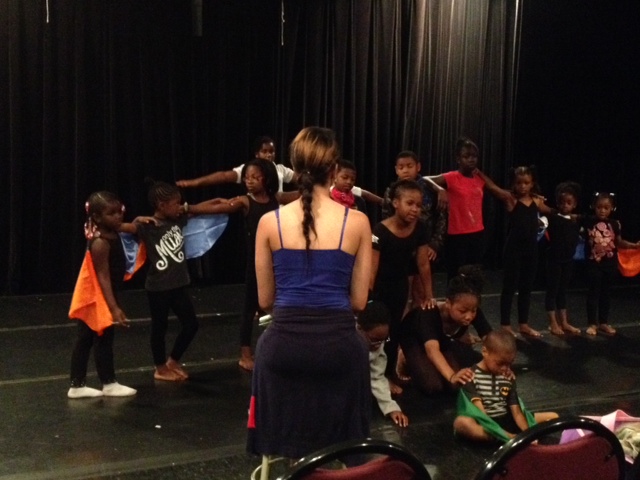 -by Jennifer Kimball, managing director, Essential Theatre
As you are well aware by now, the Essential Theatre Festival is moving to the West End Performing Arts Center this summer. Honestly, it's not a place I had been aware of before our search for a new home began last fall. But what a treasure it is!

Literally across the street from the Wren's Nest, 3 miles from our home of the past several years at Actor's Express, and convenient to the highway and a ton of places I visit all the time, I couldn't believe I'd never run into this place before. The staff are so friendly, and it's a thriving, boisterous place filled with families, children, teachers. And in a year when Atlanta has lost several vital theater venues (the three stages at 14th Street and Dad's Garage's two stages are the ones I've felt the loss of the most), I was floored to find nestled inside, a cozy 70-seat black box theater! 
In what I have come to recognize as typical WEPAC style, Mary and Tonya welcomed Peter and myself warmly when we came to see the venue. They were interested in bringing more professional theater performances to West End, they said, and they'd love to host our Festival this summer!
One thing led to another, and next thing you know we've got a new home. And are contributing a drama instructor to their children's summer camps in May, a gentleman I only recently met but for whom I have come to have a ton of respect, Paris Crayton III. If you're not familiar with Paris, you will be soon. His Rising Sage Theatre Company is the resident company at the Porter Sanford PAC in Dekalb County, and he keeps busy producing new work left and right!
Anyway, we don't move into the Center until July 7, but summer camp kicked off the day after Memorial Day. I went in today to see how things were going: there are four camps in May, each a week long, and each culminating in a showcase performance by the week's participants on Friday evening. The theme for the camps is aviation, and the children are using theater, dance, art and music to study and share what they learn about a different aviator each week. I only saw a rehearsal, but what I saw was absolutely charming: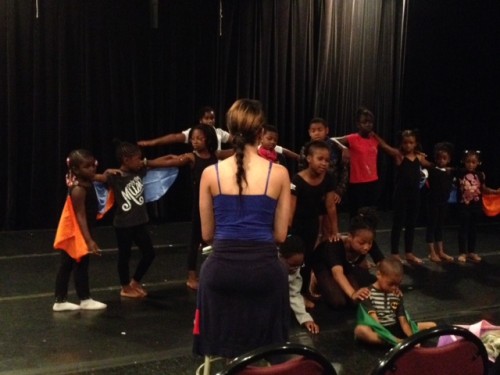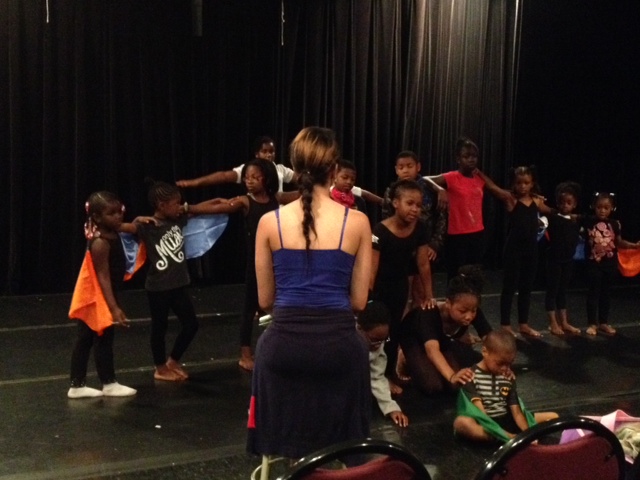 As you can imagine, there was a fair amount of running around, and I hadn't thought to bring a "real" camera with me, but here's a rehearsal shot of the final piece: Miss Alexis (front) is the students' dance instructor. The kids have come together to form a huge airplane – you can kind of see it in this photo. I apologize for the image quality, but I had to share!
This is a summer for discoveries and new experiences at Essential. After 15 years, we're restructuring the Festival to showcase even more Georgia writers while positioning our World Premieres to be eligible for greater professional recognition, and we have a new home with new friends and new opportunities as we try our hand at summer camps and more. I can't wait to see what all this summer will bring!
But you know what hasn't changed? Our commitment to and belief in Georgia's writers, and our thankfulness for our audience and supporters. Thank you so much for coming on this journey with us, and we look forward to seeing you at the theatre this July!