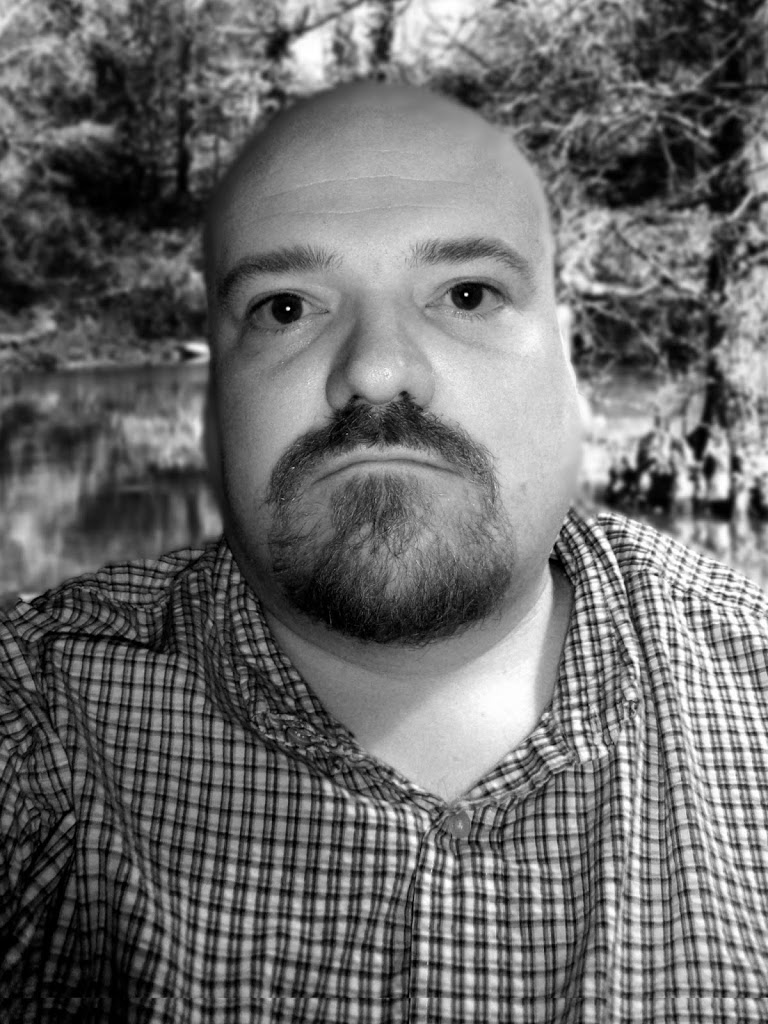 Learn more about Lee Wright, author of Wednesday's Bare Essentials offering, Fortunes of Warren.
A real live Georgia native!
Born and raised in north Georgia, I currently live in Lookout Mountain, GA (near Chattanooga, TN) with my wife, Christie, and our three-year-old son.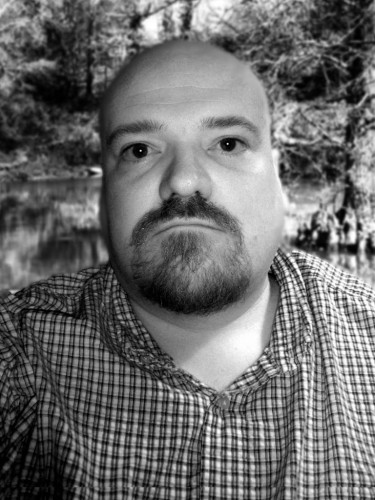 How did you get into writing plays?
I've wanted to be a writer since I was in junior high. By 2007, I had written many short stories and a couple of really terrible mystery novels, but wasn't having much luck finding homes for them. After seeing a production of Frankie and Johnny in the Clair de Lun, I was inspired to try my hand at a play. My first play, Haint Blue, was written specifically for the Chattanooga Theatre Centre's 2008 Festival of New Plays. It won the grand prize and received a full production that ran for six performances over the course of three weeks. Encouraged by that success, I wrote my second play, Fortunes of Warren, and submitted it to the next biennial Festival of New Plays. That play was one of three runners up and received two staged readings in April of 2010. Both plays have recently been self-published, along with a short story collection, on Amazon.com.
Where else can we find your work?
My short stories have appeared in Metal Scratches, Literary Juice, Apocrypha and Abstractions, The Journal of Compressed Creative Arts, Eunoia Review, The Dead Mule School of Southern Literature, Word Riot, Linguistic Erosion, Foliate Oak, The Rusty Nail, Danse Macabre, MicroHorror, Black Fox Literary Magazine, Hogglepot, and others. Every few months, I get around to writing a blog post which you can find at WrightWrites.com.
Are you working on any new projects at the moment?
Being a father takes up an awful lot of time so, other than a few one-act plays, I haven't written any new works for the stage since Fortunes of Warren. I recently started working on a new young adult novel and I'm starting to write short stories again. I am also investigating the possibility of turning Haint Blue and/or Fortunes of Warren into low-budget, indie films.
Tell us a little bit about the play we'll be hearing on Wednesday night.
Fortunes of Warren exists in the same literary world as my previous play, Haint Blue, and was originally intended to be part of what I was calling "The Storm Trilogy". They would have been three very loosely related stories that each involved a hurricane. I eventually dropped Fortunes from that planned series but retained a few of the small connections. Like Haint Blue, Fortunes of Warren was written specifically for the Chattanooga Theatre Centre and their Circle Stage, a black box style theatre that seats a little over a hundred people. Both were inspired by plays like Frankie and Johnny in the Clair de Lune that feature very small casts and have just one setting.
The title for Fortunes of Warren came to me first and I immediately had the idea for a story about a fortune teller and a very naive customer. I wrote the first half of the story without really knowing where it was going. During the writing process, I read an article about gender identity and it mentioned that many people who have always identified as one gender could actually be medically classified as the other–or both. That article about gender ambiguity inspired the twist and gave me a way to talk about love and marriage equality.
The Bare Essentials series is free and open to the public. Donations graciously accepted. Complimentary wine before and after the show. For more information on all the readings as well as the other plays in the festival, visit www.essentialtheatre.com