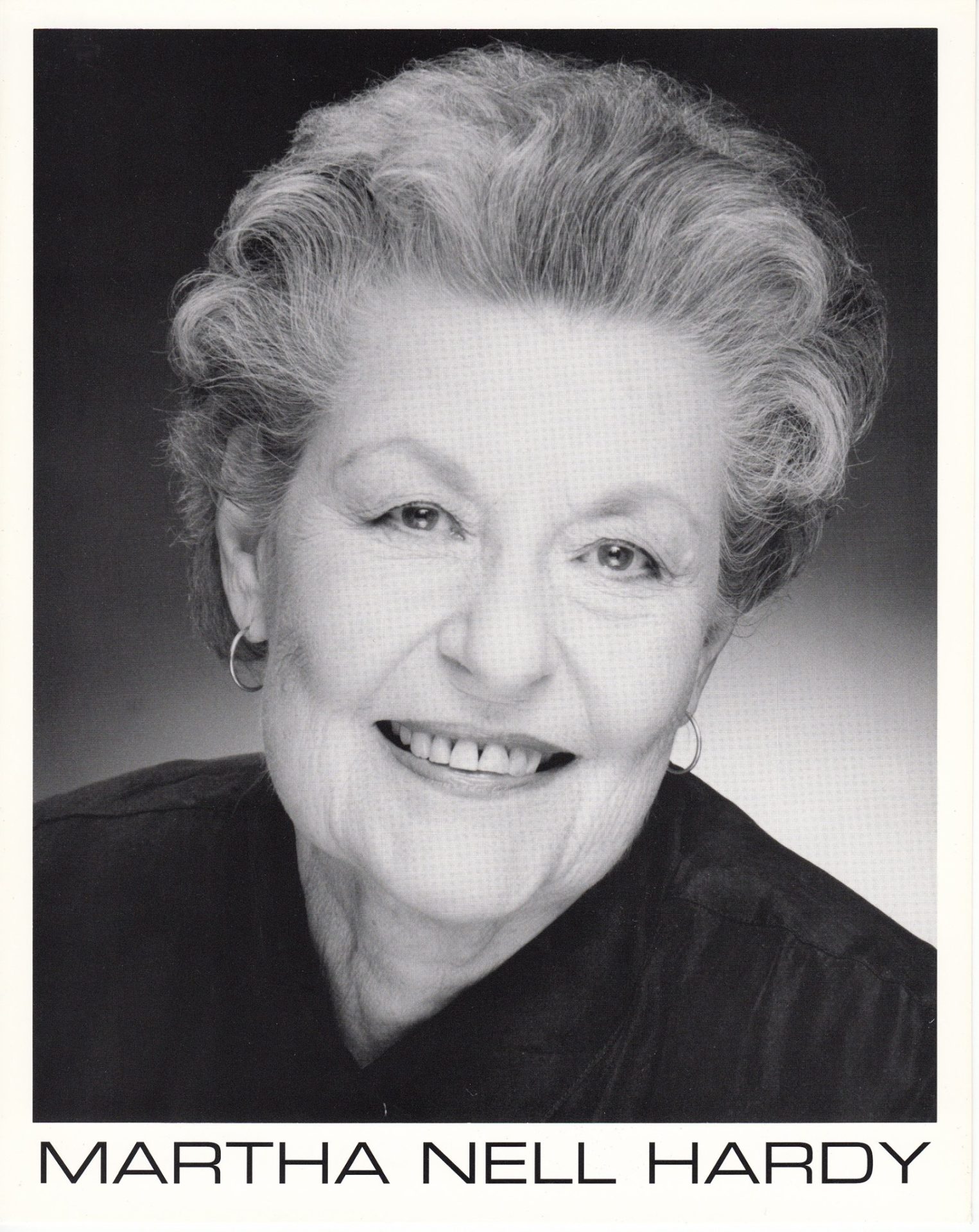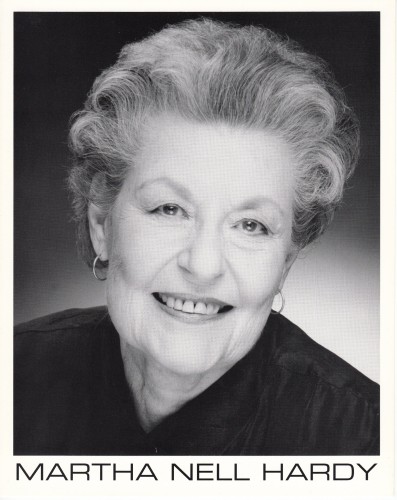 Essential Theatre owes a lot to one very special mother: Martha Nell Hardy, the mother of our founder and artistic director, Peter Hardy. Though she passed away in 2005, she still has a tremendous presence. For those of you who never met Martha Nell, here are some of Peter's reflections on her life and her influence on Peter and Essential:
I was blessed to have remarkable people for my parents – Bill and
Martha
Nell
Hardy. Two great people of theatre , winners of numerous awards and honors.  I'll be lucky to achieve a quarter of what they did.  My father is still with us – author of eight published novels, and playwright of an outdoor drama that's been running for every summer for forty years.  Director, teacher, and one of the finest actors I've seen.
But, as I said, Dad's still with us – so right now, I want to talk about my mother, who passed away nine years ago.
Martha
Nell
Hardy was an actress and an educator who cast a powerful and positive influence over the lives of literally thousands of people. When she died, the hundreds of messages that my family received just reinforced this, and it helped me to feel a little less lonely to know there were so many people, near and far, who had loved her, and that so many others felt the pain of her loss.
In the 1970s and 80s, my mother founded and ran a professional touring company called the Carolina Regional Theatre, and perhaps their proudest moment was when they put together a theatrical evening called
Tennessee's Waltz
, based on the poetry of Tennessee Williams.  The delighted author attended a performance and a photograph of him and my mother, beaming at the camera, is on the wall of my home.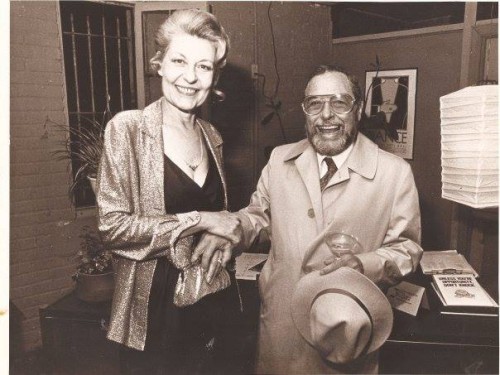 In the later days of her life, my mother and father came to the Atlanta area to work on a number of productions at the late, much-missed Theatre in the Square, whose Artistic Director, Michael Horne, was a former student of my mother's.  By that time I was already putting together occasional one-shot productions of the Essential Theatre, an enterprise that would crystallize in 1999 with the first Essential Theatre Festival.  My mother was always completely supportive and enthusiastic about these efforts, reading plays and helping to find props, and traveling here from North Carolina to see many of the early Festival productions.  I only wish she was still here to see how much we've grown and how far we've come, since she passed away in 2005.
Sometimes people who knew her will say to me, about something that I've done, "Your mother would have been proud."  And there's nothing that means more to me.