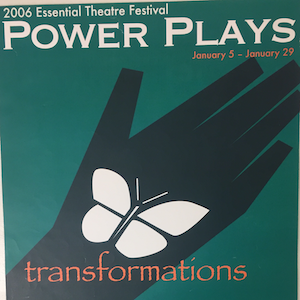 Continuing our look back at the past 19 years of Essential Theatre festivals, today we take a look back at the eighth Essential Theatre Festival, in 2006.

---
"thanks to Book of Liz, I'm back in love with theatre again."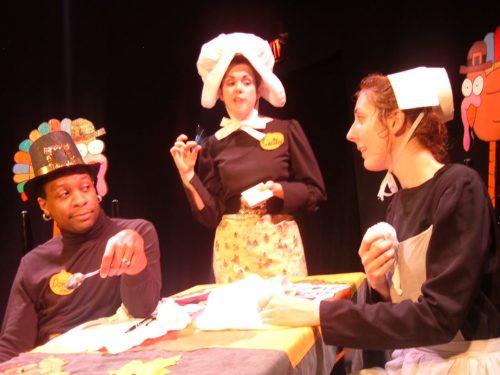 I have to be honest, I have no idea who said this, but it was in my show report from opening night, and as much as Fuddy Meers was a game changer for me as a person in theater, Book of Liz was a game changer for me with regard to Essential. And I haven't missed a Festival ever since. It wasn't me that said this, but it could have been. I'll be forever grateful to Topher Payne, who was in this show's cast, for calling me last minute to fill in when the stage manager was unable to. What started as a "yes, I'm available to address this emergency situation" has turned into "For better or worse, this is what I've committed myself to for what I assume is the rest of my life."
-Jennifer Kimball,
stage manager, Book of Liz,
Managing Director, Essential Theatre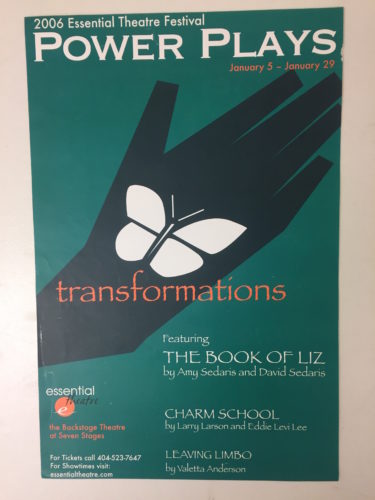 The 2006 Festival included two Georgia-written plays, Charm School by Larry Larson and Eddie Levi Lee and Leaving Limbo by Valetta Anderson, alongside Amy and David Sedaris's The Book of Liz.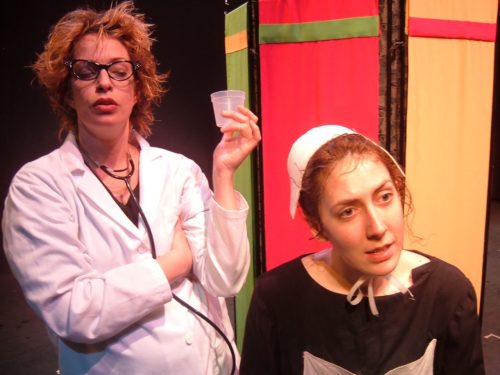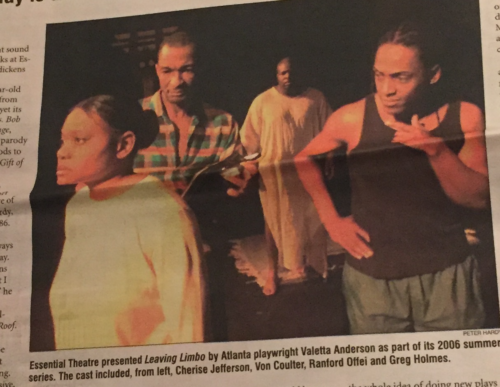 "Valetta Anderson," described Curt Holman in an article about the Festival in Creative Loafing, "sends a modern-day hip-hop artist back to an African village in the pre-1500s."