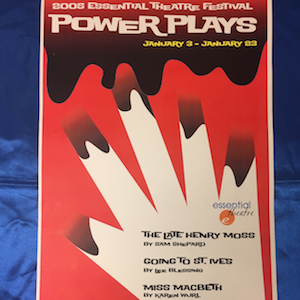 Continuing our look back at the past 19 years of Essential Theatre festivals, today we take a look back at the seventh Essential Theatre Festival, in 2005.

---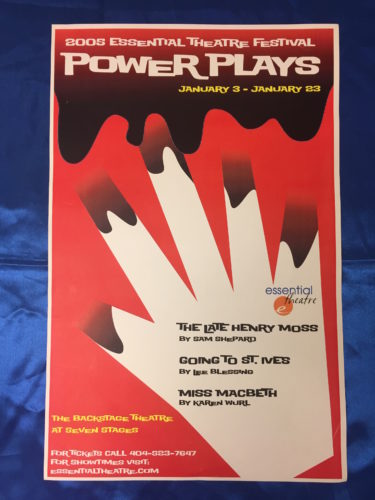 2005 found us back in the 7Stages black box. All three productions were a success, both well done and well attended. Karen Wurl, who won the Playwriting Award that year, was chosen Creative Loafing Atlanta's Best Local Playwright for her world premiere of MISS MACBETH in the Essential Play Festival that year.
"The pitch-perfect backstage satire mingled so cleverly with homages to 'the Scottish play' that the only tragedy of MISS MACBETH is that it needed to be longer — and how often can you say that about any play, let alone a new one?" -Curt Holman, CREATIVE LOAFING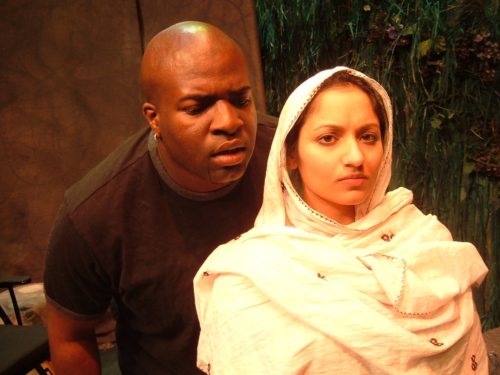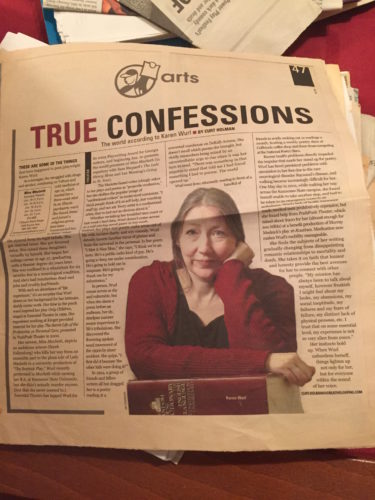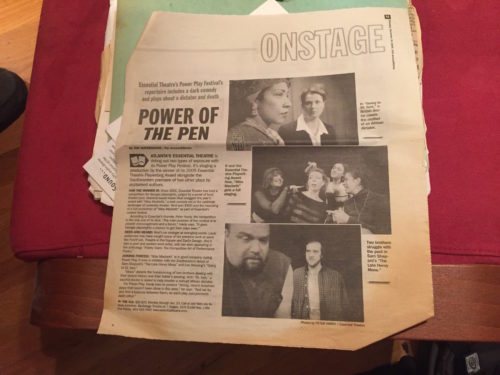 Our 2005 production of Sam Shepard's The Late Henry Moss was the first production in which Daniel Burnley (1956-2013) performed as part of the Festival.
"I got to know him in 2005," remembers Peter, "when I directed him in the Essential Theatre's production of Sam Shepard's THE LATE HENRY MOSS, which is a play I loved and really wanted to do, but don't think I would have had the courage to take on if Daniel hadn't been willing to do the title roll.  Which he was, and without really knowing me much at all, for which I'll always be grateful.  He was splendid, and that show is still one of my proudest memories with the Essential Theatre, and Daniel went on to do exemplary work for us in four more productions — CHARM SCHOOL, JIM CROW AND THE RHYTHM DARLINGS, THE DARKER FACE OF THE EARTH and QUALITIES OF STARLIGHT.  In just about every case, Daniel was taking on a role for us that no one else (that was available to us) would have been willing or able to do — or, at least, not nearly as well as he did them.  Daniel told me repeatedly how much he believed in the work Essential was doing, and how he'd give up the chance to get (much) better paying work in films to do one of our projects.  Which was an honor for us, but also just a testament to the generous and committed person that he was."
We've been blessed to work with so many talented and passionate artists over the years who have told us the same thing. We believe in the value of our work, bringing Georgia's playwrights' work to the stage in full productions, but without the heart of people like this, we never would have made it this far or have the legacy that we do.
---
With only two weeks left of our 20th Festival power2give campaign, we hope you'll  consider supporting Essential so that we can continue this work for years to come.