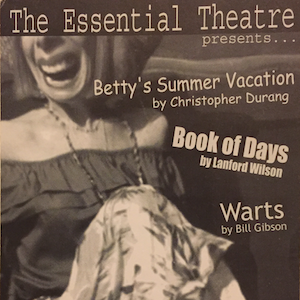 Continuing our look back at the past 19 years of Essential Theatre festivals, today we take a look back at the fourth Essential Theatre Festival, in 2002.

---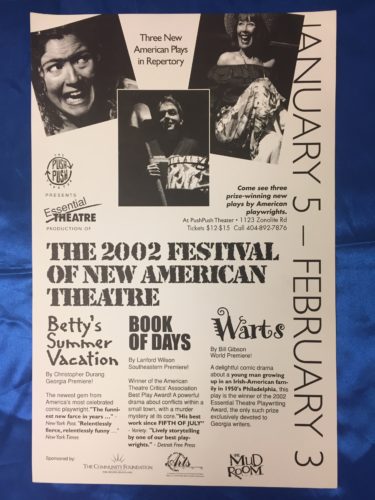 2002 was a very successful year for Essential. The two regional premieres sold very very well. Both were directed by Peter, and, he recalls, "I was real happy with them."
"Along with being a really good seller for us," recalls Hardy of Betty's Summer Vacation, "we had more people walk out on it than any other production, because it was really nasty at times."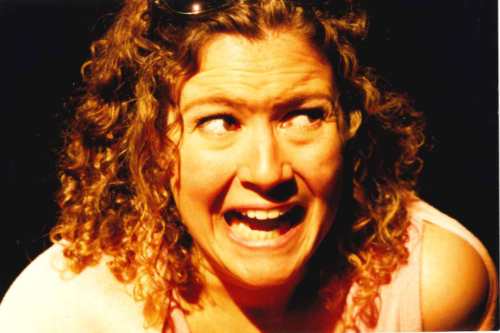 Warts, by Bill Gibson, won the 2002 Essential Theatre Playwriting Award and was produced as part of the 2002 Festival. Since that time, Bill has had about 20 plays produced in Atlanta, New York and elsewhere, and we have produced readings of a couple of them in recent years as well.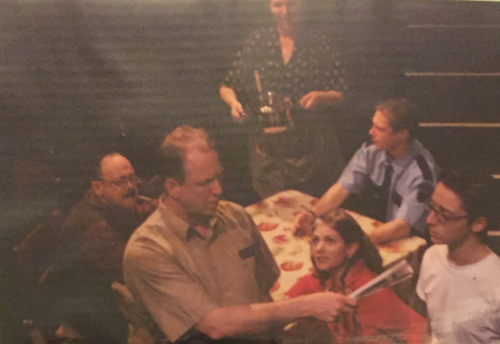 Warts was set in 1950s Philadelphia (Bill's boyhood home), and it established the rule that, while only Georgia resident playwrights could be submitted to Essential's contest, the plays themselves did not have to be set in Georgia, or even in the south.
The production of 'Warts' was superb under the wonderful direction of Lee nowell, and with the performances of a first-rate cast! It was truly exciting to see 'Warts' brought to life onstage.   -Bill Gibson