Join Essential Theatre, Peter Hardy, Karen Wurl and special guests Dr. Donald McManus and Mira Hirsch for a post-show conversation about the Yiddish theatre tradition, its role in American theatre and its history here in Atlanta following the August 6 performance of Karen Wurl's Dispossessed.
To purchase tickets for the show that night, visit www.EssentialTheatre.Tix.com.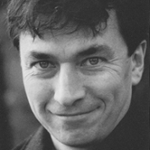 Donald Cameron McManus is an Associate Professor of Theatre Studies at Emory University and Resident Actor/Director/Dramaturg at Theatre Emory. Born in Montréal, Quebec, Dr. McManus has worked professionally as an actor, director, musician and clown in Canada, the U.S., Asia and Europe. His research interests include: comedy, popular entertainment, clown, twentieth-century theatre, foreign plays in translation, scenography, interculturalism, and multi-media performance. Dr. McManus completed a BA at The University of Toronto and was awarded the Donald Matheson Springer Fellowship to pursue graduate studies at The University of Michigan, Ann Arbor where he completed his Doctorate in 1998. His English translation of Man and Gentleman by Eduardo De Filippo was published in Forum Italicum in 2001. His book No Kidding! Clown as Protagonist in Twentieth-Century Theater was published by the University of Delaware Press in 2003 and was selected as an Outstanding Academic Title in 2004. Professor McManus has also published articles for The Journal of Drama Studies, Scenography International, The Routledge Companion to Actors' Shakespeare and The Routledge Companion to Directors' Shakespeare.Donald has participated as actor, director, dramaturg and acting coach in fourteen different productions since coming to Emory in 2006. His most recent publication is "The second best bed, or the female unique? Germaine Greer's unlikely championing of love and marriage in Shakespeare's Wife," which was published in Australian Feminist Studies last month.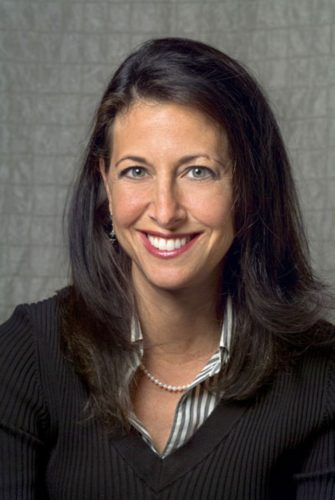 Mira Hirsch is a theater arts professional, actively working as a director, teacher and theater devisor. She was the founder and sole artistic director of Jewish Theatre of the South for the whole of that company's thirteen-year history, and initiated and facilitated the theater's outreach programs – Project Impact Theatre and The Senior Ensemble.
Recent professional directing credits include Anne Frank: Within and Without at the Center for Puppetry Arts, and A Little Princess, The Best of Enemies and My Name Is Asher Lev – all at Theatrical Outfit, where she also serves as Education Director, running the theater's successful summer drama camp – SummerStage at The Outfit.
Her recent work in educational theater includes productions/projects with the DeKalb School of the Arts, The Alliance Theatre, The Epstein School, Woodward Academy, and The Temple's Project Tolerance, a social-issue theater program featuring teen actors. Additionally, she serves as an educational consultant with The National Jewish Theater Foundation's Holocaust Theater Initiative, devising educational programs for use in middle and high school classrooms.
She earned her BA in theater from the University of Denver, is an Advisory Board Member with the Georgia High School Musical Theatre Awards (the Shulers), is a recipient of WABE's Lexus Leader in the Arts Award, and recently served for several years as an Advisory Board member with the Metropolitan Atlanta Arts Fund.  She is married to Keith Yaeger, and they have two wonderful teenagers – Sophie and Nate.