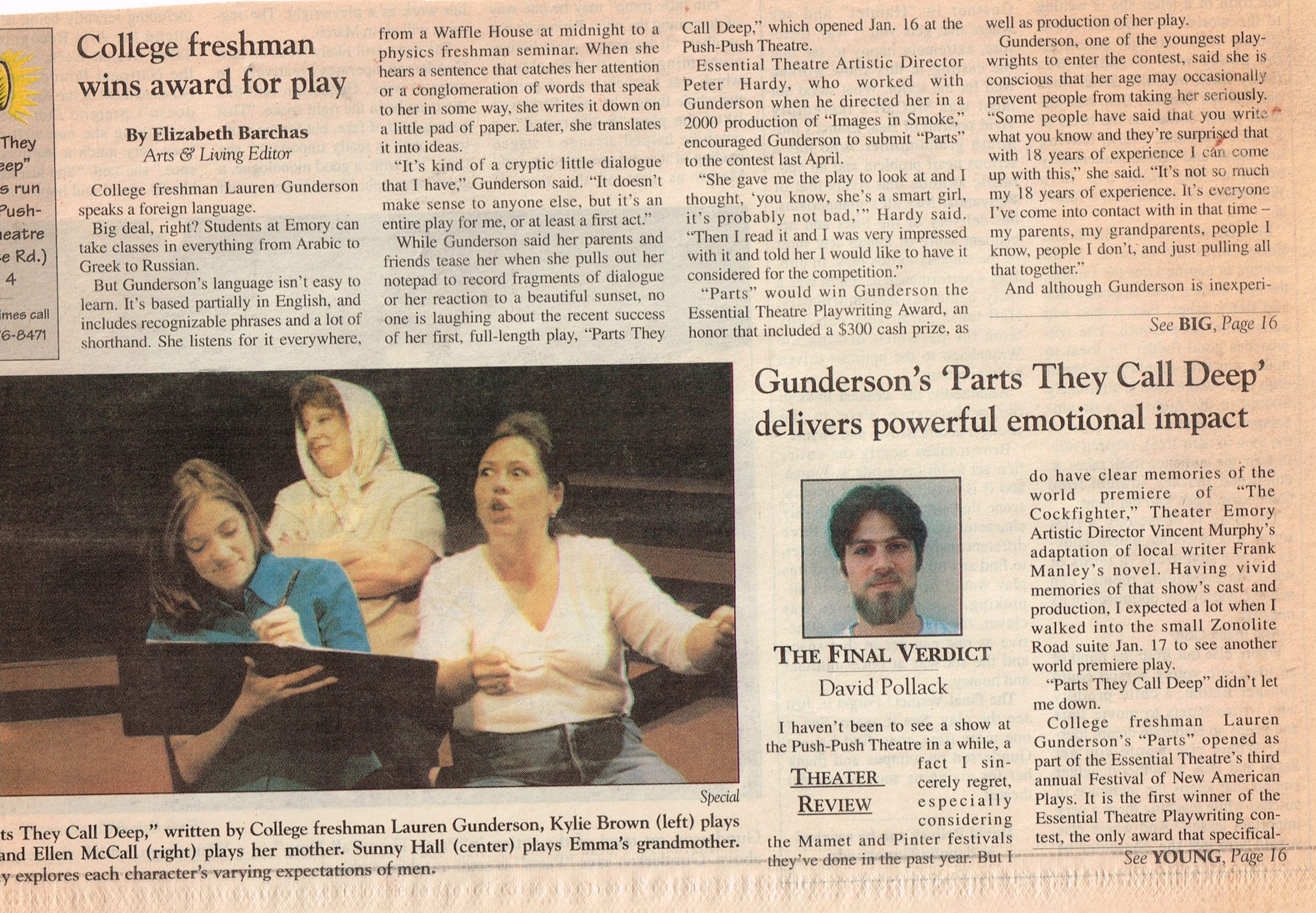 2
Lauren Gunderson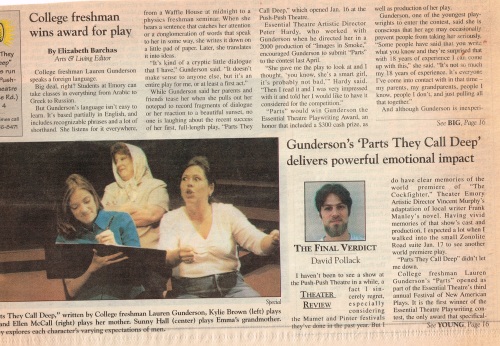 Happy final Monday of our 40 Days of Essential Playwrights series!
In case you haven't noticed, Monday posts, falling at the start of the week, have tended to be posts about Essential playwright "firsts," and we are really piling them on today!
Lauren Gunderson, as we've said before, was our first playwriting award winner. She won the award with her first-ever full-length play. During her first year in school at Emory. An auspicious and well-received kick-off to the Essential Theatre Playwriting Award tradition.
Here's an excerpt from the Emory paper published during PARTS THEY CALL DEEP:
We're proud to have supported Lauren's work. Won't you support ours? ONLY TWO DAYS LEFT of our fall power2give campaign!https://power2give.org/go/p/8445