14
What makes Essential essential? What our playwrights have to say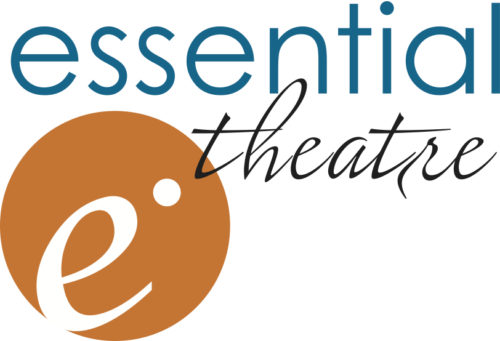 We've made it 1/3 of the way to our goal with exactly two weeks to go in our power2give campaign: http://power2give.org/go/p/8445
Make your donation today, and join us tonight at Uncle Maddio's Pizza Joint Toco Hills to celebrate, and a percentage of their sales will be donated back to Essential!

While you're there, lend your own voice at our video booth by answering the question "What makes Essential essential to you?" Here are some responses our playwrights have shared over the years:
Valetta Anderson: "The Essential Theatre was the essential ingredient in furthering my career as a playwright and expanding my voice into film by providing the one thing that is missing from most new play's development process, namely a full production. Without that essential production, "Leaving Limbo" would be as unrealized as a pre-digital era photograph languishing on a developed but not printed roll of film."
Karla Jennings: "Most theater groups won't risk producing new plays by unknowns; such productions usually require personal contacts or payments. Essential Theatre's an exception. It's dedicated to choosing new plays solely on merit and giving them professional treatment. It takes a risk so that Southern voices can be heard. Essential's faith in playwrights strengthens their faith in themselves, which keeps them writing. Essential Theatre helps Georgia speak for itself."
Karen Wurl: "The Essential Festival is a boon to playwrights and audiences alike."
Lauren Gunderson: "The entire process – from winning the Essential Theater's Playwriting Award to the wonderful production my play received – was a complete thrill. As a writer it is so important to find theatre artists that want to see the best of your work and your work be its best. The professionalism with which the Essential Theatre handled my work and delivered a beautiful performance allowed me entrance into the world of playwriting. Their work also helped me immensely in rewriting my piece and finding the essence of what I wanted to convey. It was an honor to work with them and a huge boost for my work to have won the Playwriting prize. There is a definite need for groups like the Essential Theatre in Atlanta. As a Southern playwright I can't thank them enough."
James Beck: "Peter led the group in a constructive feedback session that allowed me as the playwright to experience my play, to question it and to gather new creative energy to apply in crafting the work. Peter did a great job of understanding that the playwright has to solve the riddle of the play but offered, through open discussion, some really great reflection about the piece."
Glen Slattery:"Essential Theatre provided a setting for several readings of the play that were crucial to its development. Gifted actors brought the roles to life, while feedback from Artistic Director Peter Hardy was invaluable in sharpening the dramatic focus."
Gabriel Jason Dean: "Peter Hardy and the Essential Theatre were an invaluable help to me. A sharp playwright himself, Peter really knows how to talk to writers. He helped me get to the heart of my big and wild story. They are brave people who take a chance on risky material and Peter and the cast really went full throttle on my play. In the wasteland of unending readings and development conferences that make up the life of a young writer like me, I can't express enough how truly helpful it is to see your work up on its feet–alive and kicking with all its beauty (and flaws). The Essential is committed to the future of theatre in Atlanta. They aren't posers, letting young playwrights eat the crumbs from the table. They're the real deal. They get their hands dirty and live/breathe/eat/sleep your play. Additionally, Peter surrounds himself with good people. His board goes above and beyond to help playwrights. The Essential is Atlanta's best kept theatre secret."
Bill Gibson:"The production of 'Warts' was superb under the wonderful direction of Lee Nowell, and with the performances of a first-rate cast! It was truly exciting to see 'Warts' brought to life on stage. Since the production, 'Warts' has been considered for production at several theatres."
14 days left to give. 7 hours left till we kick off our celebration at Uncle Maddio's Pizza Joint Toco Hills!