11
Topher Payne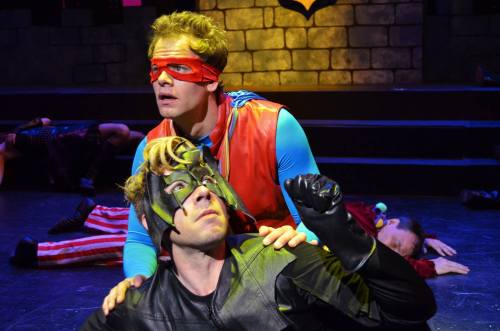 Happy Birthday to today's playwright, Topher Payne!
Topher has acted and written for Essential's stage and provided behind-the-scenes help for years.
In an interview back in 2012, the year of our first All Georgia Playwrights festival which included his play EVELYN IN PURGATORY as well as BAT-HAMLET, in which he played the title role (pictured here), Topher had this to say about being a playwright in Atlanta:
"I don't have dreams of Hollywood. I have dreams of making Atlanta the city I moved to when I left Mississippi. We're the town that produced Alfred Uhry, author of 'Driving Miss Daisy.' I don't know if I'm going to be the next Alfred Uhry, but I want to help make sure that the next Alfred Uhry is heard."
We couldn't agree more, Topher!
We're proud to have supported Topher's work. Won't you support ours? 11 days left to give: https://power2give.org/go/p/8445