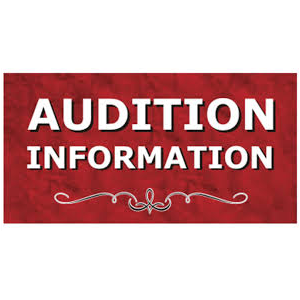 Now through March 28, submit your video submissions for our General Auditions!
Submit your video audition to [email protected] by March 28, 2023. Auditions should consist of two contrasting monologues with a total length of no more than four minutes.
Please use subject line: [YOUR NAME] GENERAL AUDITION.
PLEASE NOTE: The 2023 Essential Theatre Play Festival will take place July 28-August 27, 2023 at the West End Performing Arts Center in Atlanta, GA. Rehearsals will take place in various locations in the metro area, generally during weekday evenings and weekend days, in June and July.
The Festival will feature a repertory of two full productions – the World Premieres of Matthew Hoffman's The Manuscript (Winner of the 2023 Essential Theatre Playwriting Award) and Beverly Austin's The Wishing Place (co-winner of the 2020 Essential Theatre Playwriting Award), as well as staged readings of new Georgia-written plays. Actors cast in the full productions will be paid a salary and actors in the readings will receive a stipend.
Our two full productions have the following casting requirements:
THE MANUSCRIPT by Matthew Hoffman
ANNA, 35, an assistant professor of biology
SUSAN, a retired nurse in her 60s
THE WISHING PLACE by Beverly Austin
RICHARD, a white boy of seventeen
JO, an African-American woman in her forties
LIBBY, a white woman in her early forties, a widow
VINCENT, JO's son, seventeen
DIANE, LIBBY's daughter, seventeen
HENRY, an African-American man in his forties, JO's husband
MUSICIAN, a guitarist in his middle thirties, a memory
Other Opportunities
We will also be casting for staged readings that are still being identified, so any actors are welcome to submit general auditions.