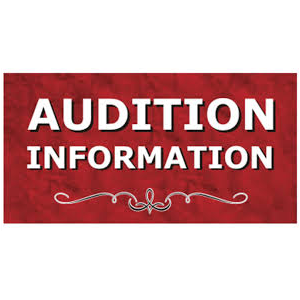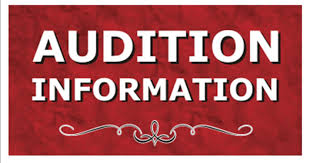 The Essential Theatre is taking appointments for their 2018 General Auditions, to be held from 6:15 to 10 p.m. on Monday, March 19.  Auditioners are asked to prepare two contrasting monologs that do not last more than a total of 4 minutes.  To make appointments, call 404-558-4523 or e-mail [email protected].
The auditions will be held in the Jugglers' Room on the top floor of the Little Five Points Community Center, 1083 Austin Avenue NE, Atlanta, GA 30307.  This is the building that Horizon Theater is located in, and the room is on the top floor of the building, directly to your right as you come to the top of the stairs.  (It's also directly across the hall from the Horizon Theater offices).   It is at the corner of Euclid and Austin Avenues, and is exactly what it looks like – an old high school building.
We are looking for non-Equity people to consider for the 2018 Essential Theatre Play Festival, which will run from July 27 – August 26 at the West End Performing Arts Center.  This will be our 20th annual Festival. All actors will be paid a stipend.  For more information on the Essential Festival, visit  www.EssentialTheatre.com.
The Festival will feature the World Premiere productions of the co-winners of the 2018 Essential Theatre Playwriting Prize:  Avery Sharpe's WOKE, to be directed by Ellen McQueen, and Rachel Graf Evans' BUILT TO FLOAT, to be directed by Peter Hardy.
We will NOT be reading for these plays at our General Auditions, but the casting breakdowns for them are:
WOKE
Jesse Blanche– White. 18-20. Has an incredible amount of charm. Smart and knows it.
Adrian Strong– Black. 18-20. Thoughtful and passionate. Has underlying swag.
Martha Blanche– Jesse's mother. Overly affectionate and full of energy.
Frank Blanche– Jesse's father. Something about him says "all-American".
Tanisha McCoy– Black. 18-20. An intelligent and passionate firecracker.
Natasha Boyd– Black. 18-20. Outrageously sweet with a hint of spikiness. Has an aura that is alluring and calming.
BUILT TO FLOAT
Tess Beauregard, 20s
William Neal, 50s
Marjorie Beauregard, 60s, Tess's mother
Roz Beauregard, 30s, Tess's older sister
(No specific racial requirements)