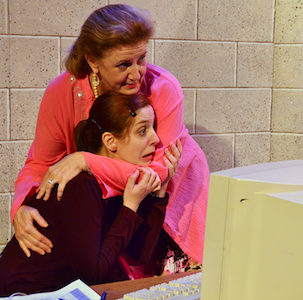 #19 in our 20 DAYS OF ESSENTIAL PLAYS is EVELYN IN PURGATORY, by today's birthday boy, Topher Payne. Happy Birthday, Topher!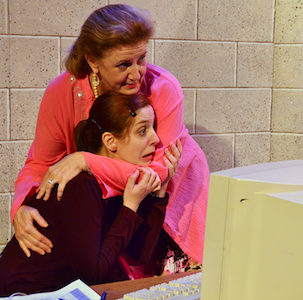 EVELYN IN PURGATORY was the winner of the 2012 Essential Theatre Playwriting Award, and it premiered as part of our 2012 Essential Theatre Play Festival.
In recent months-to-years, Topher has become a tremendously celebrated and produced Georgia playwright, having been produced from Alaska to Florida and earned his first off-Broadway production in New York this year as well. Throughout his success, he has been a passionate and steadfast advocate for the Atlanta theatre community as an excellent home for new plays and playwrights, and we couldn't agree more.
We're proud to have helped to bring EVELYN IN PURGATORY to life, and we hope YOU will consider supporting US:
19 days left to see your donation matched through our power2give campaign: https://www2.power2give.org/campaigns/210
It is his birthday, so we're also sharing a couple of choice production photos from Essential shows past in which Topher graced our stage as a performer. Enjoy! And be sure not to miss his latest play, running now through the 20th at Stage Door, LET NOTHING YOU DISMAY.