by Parker Hilley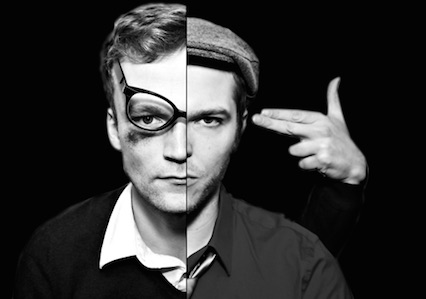 Topher Payne, onstage soon at Steppenwolf next month! Payne's Angry Fags is presented by Pride Films and Plays as part of the Garage Rep at the renowned Steppenwolf in Chicago. Originally premiered right here in Atlanta at 7Stages Theatre in Little Five Points,  Angry Fags shows what happens when "activism gets angry." Described as an "Oscar Wilde-meets-'Fight Club' fever dream about how good ideas go bad," the play is a riveting foray into American politics, bomb building, and pistachios. Opening February 20,
Since its inception in 2010, Pride Films and Plays has created work about, for and by the LGBTQ community that is also essential viewing for all audiences. This multiple Jeff Award winning company strives to foster new writing for the stage and screen. Pride Films and Plays is excited that new audiences will be introduced to Payne's work, as are we here at Essential Theatre!
# # #
Parker Hilley, newest addition to Essential's newswriting team, is a recent graduate of Georgia State University with a B.A. in English and a concentration in Creative Writing. She spent her college years as Editor-in-Chief of GSU's undergraduate literary journal and putting off essays until the night before. She is a long-time lover of the arts, having been born to thespian parents almost literally IN the theatre. When she's not waiting tables or teaching English to students in South Korea, she finds herself binge-watching "Breaking Bad," writing young adult supernatural romance novels, and creating the perfect Instagram photo of her dog.