The magical realist tale of two sisters, trying not to drown in the haunted legacy of their troubled family.
by Rachel Graf Evans directed by Peter Hardy
World Premiere opens Friday, July 27, 2018.
Built to Float press kit

This is the story of Tess, who quietly crusades to keep it together, working full time as a phlebotomist and caring for her ailing mother Marjorie, who likes to harp on Tess's dormant dreams of becoming a doctor. Suddenly, her sister Roz shows back up from rehab, pledging high expectations and a clean slate. When stranger William, an echo of their deceased father, arrives in town with a tempting new offer of employment, Tess tries her best to keep everyone from going underwater. Everyone else, anyway.
Cast: Rachel Wansker (Tess), Heather Schroeder (Roz), Alex Van (William), Suzanne Roush (Marjorie)
Advisory: some adult language. 
---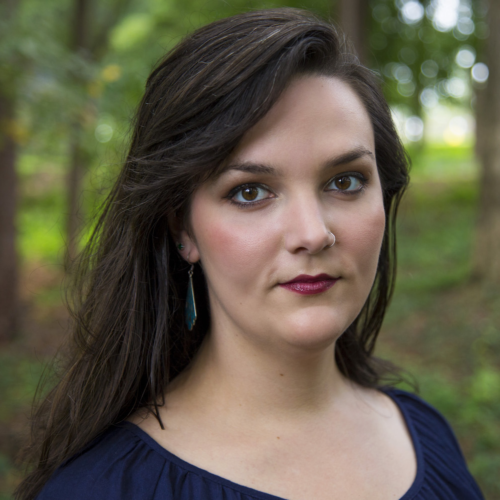 RACHEL GRAF EVANS is a writer and theatre artist most interested in silenced and forgotten stories. Her play PHEROMONE was recently workshopped and presented as part of the Working Title Playwrights Ethel Woolson Lab.  Additional Atlanta Playwriting Credits Include: SUIT YOURSELF (WTP Courtroom Drama CLE @ AE); INCH BY INCH (Synchronicity's Stripped Bare program); PEACH COBBLER (The Weird Sisters' Dangerous Women); THE RIGHT KIND OF MARIGOLD (WTP 24 Hour Plays); [IF YOU DON'T KNOW] THE PLEDGE (1MPF); THE HANDMAID RHIANNON; NEWFOUND MASCOT; HER NAME IS HUNTER (Horizon Theatre Apprentice Showcase). RGE currently serves as the Dramatists Guild Young Ambassador for Atlanta, the Alliance Theatre's Literary Intern, and is a proud member of both Working Title Playwrights and the Dramatists Guild. 2016-2017 Horizon Theatre Playwright Apprentice. B.A. with High Honors in Theatre/Gender, Sexuality, & Feminist Studies: Oberlin College. This autumn, RGE will be pursuing her MFA as a member of Temple University's inaugural cohort for Musical Theatre Collaboration in Philadelphia. For all updates RGE, stay tuned at www.rachelgrafevans.com
"Rachel Graf Evans is another exciting American voice launching in Atlanta. Don't miss this opportunity to see her work – she's at the beginning of an amazing career." Celise Kalke, Artistic Programs Manager, Alliance Theatre
 "Maybe I'm biased because Rachel Graf Evans was my 2017/2018 Dramatists Guild Atlanta Young Ambassador… but COME ON, she also wrote a smart and very funny play about Pheromone Parties that rocked the house at Working Title Playwrights, and another very poignant one about Greek bad girl Medusa's difficult romantic life. And, now, with BUILT TO FLOAT, she's setting an "emotional déjà vu with a complete stranger" in the middle of America's very real Opioid Crisis. It's got poignancy and humor and the warm intimacy of a family trying to re-make itself. So, hurry up. Go see it! Pamela Turner, Atlanta Regional Rep, Dramatists Guild of America
AUDIENCE RESPONSE
"The play hypnotizes with performances that are true, clear, and sure to have the little hairs on your arm standing up! Thank you Peter Hardy for your stellar direction; the cast is perfection. Thank you to playwright Rachel Graf Evans: her script delights. Hey y'all: GO SEE THIS PLAY!"   -Lisa Nanette Allender
"Stop everything you're doing & mark your calendars to see BUILT TO FLOAT at the 20th Annual Essential Theatre Play Festival.  I was completely blown away. Wow. Bravo!  Kudos to Peter Hardy!  Absolutely amazing performances from the entire cast!"    -Laura Meyers
"You will be drawn in and captivated by each and every word."  -Mark Perloe
"[I] can't wait to see it again. It's hard to talk about it without giving away any spoilers. It's described as 'the magical realist tale of two sisters trying not to drown in the haunted legacy of their troubled family.' I want you to discover elements in your own time and not come with preconceived ideas. It's more fun that way!"  -Yolanda Asher
IN THE PRESS
"The Atlanta-based Evans has a natural flair for dialogue and builds four full-dimensional characters."
-Jim Farmer, ArtsATL (Aug 1, 2018)
"This is a terrific play, suggesting an air of 'magical realism' to get inside of Tess's head, filled to the rafters with terrific dialog, surprising twists of plot…and a quartet of very, VERY good performances…This is a very powerful piece, elegantly showing the need for 'helping hands,' the difficulty in overcoming early trauma, or addiction, or even long-standing family resentments." -Brad Rudy, Atlanta Theatre Buzz (Aug 4, 2018)
---
INDIVIDUAL TICKETS, FESTIVAL PASSES AND GROUP RESERVATIONS ALL AVAILABLE NOW!
Buy Tickets Now! Groups and Field Trips 
Built to Float performs on the following dates:
Thursday July 26, 8pm (preview)
Friday July 27, 8pm (opening night)
Saturday July 28, 8pm (Neighborhood Night)
Saturday August 4, 8pm
Sunday August 5, 2pm
Friday August 10, 8pm
Sunday August 12, 7pm
Monday August 13, 8pm (Industry Night)
Sunday August 19, 7pm
Monday August 20, 8pm (Industry Night)
Saturday August 25, 8pm