The magical realist tale of two sisters, trying not to drown in the haunted legacy of their troubled family.
by Rachel Graf Evans directed by Peter Hardy
World Premiere opens Friday, July 27, 2018.
This is the story of Tess, who quietly crusades to keep it together, working full time as a phlebotomist and caring for her ailing mother Marjorie, who likes to harp on Tess's dormant dreams of becoming a doctor. Suddenly, her sister Roz shows back up from rehab, pledging high expectations and a clean slate. When stranger William, an echo of their deceased father, arrives in town with a tempting new offer of employment, Tess tries her best to keep everyone from going underwater. Everyone else, anyway.
Advisory: some adult language
---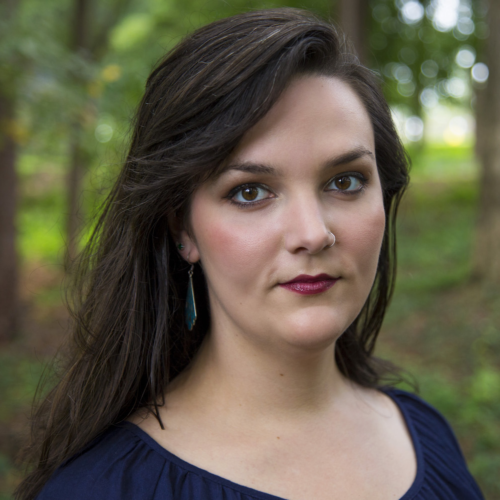 RACHEL GRAF EVANS is a writer and theatre artist most interested in silenced and forgotten stories. Her play PHEROMONE was recently workshopped and presented as part of the Working Title Playwrights Ethel Woolson Lab.  Additional Atlanta Playwriting Credits Include: SUIT YOURSELF (WTP Courtroom Drama CLE @ AE); INCH BY INCH (Synchronicity's Stripped Bare program); PEACH COBBLER (The Weird Sisters' Dangerous Women); THE RIGHT KIND OF MARIGOLD (WTP 24 Hour Plays); [IF YOU DON'T KNOW] THE PLEDGE (1MPF); THE HANDMAID RHIANNON; NEWFOUND MASCOT; HER NAME IS HUNTER (Horizon Theatre Apprentice Showcase). RGE currently serves as the Dramatists Guild Young Ambassador for Atlanta, the Alliance Theatre's Literary Intern, and is a proud member of both Working Title Playwrights and the Dramatists Guild. 2016-2017 Horizon Theatre Playwright Apprentice. B.A. with High Honors in Theatre/Gender, Sexuality, & Feminist Studies: Oberlin College. This autumn, RGE will be pursuing her MFA as a member of Temple University's inaugural cohort for Musical Theatre Collaboration in Philadelphia. For all updates RGE, stay tuned at www.rachelgrafevans.com
---
FESTIVAL PASSES NOW ON SALE!
Buy Festival Pass Groups and Field Trips 
Built to Float performs on the following dates:
Thursday July 26, 8pm (preview)
Friday July 27, 8pm (opening night)
Saturday July 28, 8pm (Neighborhood Night)
Saturday August 4, 8pm
Sunday August 5, 2pm
Friday August 10, 8pm
Sunday August 12, 7pm
Monday August 13, 8pm (Industry Night)
Sunday August 19, 7pm
Monday August 20, 8pm (Industry Night)
Saturday August 25, 8pm