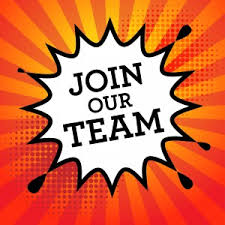 Essential Theatre is the longest-running theater company exclusively dedicated to Georgia playwrights. The Essential Theatre Play Festival takes place annually in July and August, with rehearsals in June and July.
We are currently looking for folks to fill the following positions for this summer's Festival. If you think you might be the right fit, please email your resume and statement of interest to Managing Director Jennifer Kimball with the role you're applying for in the subject of your email. Preference for set design and stage management will be given to applications received by May 31.
Set Designer – responsible for designing the set elements for two plays in rep. Both plays in the festival will be performed on the same stage and will need to be able to smoothly transition back and forth. This will be planned in collaboration with the production manager and technical director in the construction of the sets designed. The set designer will meet with the director for each play prior to its initial production meeting and first rehearsal, to discuss concepts and set needs. The set designer will provide models, ground plans or renderings as needed or requested by the director of each play and the production manager and technical director, ideally prior to the first production meeting but minimally prior to the first rehearsal. Experience designing rep sets is preferred but not required.
Stage Managers – responsible for attending and running all rehearsals for the show with which they are involved and distributing rehearsal and performance reports to the production and design staff and other festival stage managers, following each rehearsal and performance. Stage manager runs lights, projections and sound for performances, as well as maintaining props and costumes during the run of the show with the help of Assistant Stage Manager. In coordination with the Production Manager, the Stage Manager coordinates strike for their show when it closes.
Assistant Stage Managers and Run Crew – Assistant Stage Manager may be asked to attend select rehearsals prior to tech weekend. Run Crew joins the production at first tech rehearsal. Both ASM and run crew attend all tech rehearsals and performances of their show. Responsibilities for both include tracking of props backstage during the show, assisting with scene changes and costume quick changes as needed, and possibly running lights, sound, and/or projections as deemed necessary by the stage manager. ASM and run crew will also assist in changeover/rep responsibilities as needed and will assist the stage manager with strike for their show when it closes.
Don't see the right opportunity listed, but still want to get involved in Festival production? Submit your info here to be contacted if new opportunities arise.