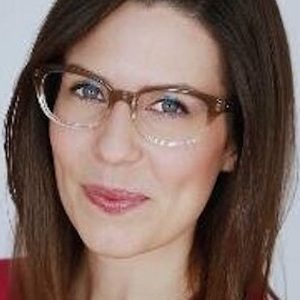 Lauren Gunderson, the very first winner of the Essential Theatre Playwriting Award, is back en force in Atlanta tonight with a staged reading of her play The Revolutionists in Emory University's Global Voices Spring Staged Reading Series and the first preview of Silent Sky, which officially opens on Saturday, at Theatrical Outfit.
The Revolutionists is a brutal comedic quartet about four very real women who lived boldly in France during the French Revolution's Reign of Terror.  A grand and dream-tweaked comedy about violence and legacy, feminism and terrorism, and how we actually go about changing the world, The Revolutionists starts at 7:30 tonight in the Schwartz Theater Lab and excellently embodies the Global Voices mission to "explore how we view our history, identity, personal relationships and writing for hte 21st century." All Global Voices readings are free, but reservations are required.
Silent Sky, running February 14 through March 1, is a riveting exploration of the life and career of real-life celebrated astronomer Henrietta Swan Leavitt. Directed by David Crowe (dir. Ravens & Seagulls, 2014 Essential Theatre Festival) and featuring a powerhouse cast, this inspiring and motivating tale is not one to be missed! Theatrical Outfit is proud to present the regional premiere.
Essential's Artistic Director, Peter Hardy,  observed, "We're just so happy that the very first winner of the Essential Theatre Playwriting Award has gone on to such a successful national career. She's inspired us to want to do everything we can to help other playwrights of ours move onto the national stage."
Do something free and fun tonight! Do something worth every penny, sometime between now and March 1. Support an Atlanta-native playwright who's still proud of her roots. See some great theatre at the same time! See The Revolutionists and Silent Sky.