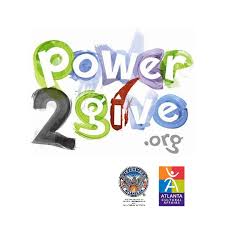 Now through May 25, your dollars will go twice as far when you make a donation through our power2give campaign.
All donations are 100% tax-deductible, so give today!
About the Project
Essential Theatre has been supporting Georgia playwrights and presenting new plays to Atlanta audiences since 1987. This summer, we are proud to be presenting the fifth all-Georgia Essential Theatre Play Festival from July 29 to August 28 at the West End Performing Arts Center (945 Ralph David Abernathy Blvd, Atlanta, GA 30310).
In 2011, five years ago this summer, we presented our first festival exclusively dedicated to Georgia playwrights. Our vision since that time has been to give Georgia playwrights an ever stronger voice across the country and in the world, and in so doing, to continue to enrich our own community of artists and audience members at home.
The 2016 Festival includes world premiere productions of the 2016 Essential Theatre Playwriting Award co-winners, Dispossessed by Karen Wurl and When Things Are Lost by Derek Dixon, plus the Bare Essentials Play Reading Series, all of which are plays by Georgia playwrights. The Bare Essentials post-reading conversations are an exciting way for Atlanta audiences to be meaningfully involved in Georgia playwrights' playwriting process.
ABOUT THE PLAYS YOU'LL SEE THIS SUMMER:
DISPOSSESSED, by Karen Wurl
Directed by Peter Hardy
A romantic comic fantasy about a Yiddish theater company in the 1920s by long-time Essential favorite, Karen Wurl. Karen has a long history with Essential, having written the very first Georgia play to be produced in the first Essential Theatre Festival in 1999 and won the Essential Theatre Playwriting Award in 2005 for her play Miss MacBeth.
WHEN THINGS ARE LOST, by Derek Dixon
Directed by Amber Bradshaw
A funny and moving play about friendship, loss, understanding and forgiveness, When Things Are Lost has been described as "a very creative story telling about a young man who wants to understand the suicide of his best friend…This is likely to be the best use of theatre of the absurd that I've read." Derek is relatively new on the Atlanta playwriting scene, but we definitely expect to hear more from him in the future.
Each of this summer's plays will be a great production on its own, and the two together create a compelling combination to showcase everything that makes us proud to be the longest running theatre company dedicated exclusively to Georgia playwrights.
HOW YOUR SUPPORT WILL HELP:
Increase artist fees: Essential artists have been masterfully bringing to life the best new work by Georgia playwrights since 1999, and although we could never pay them what they're worth, we are committed to raising our artists' fees from the token stipend they have historically received. We began this process in 2014 and with your help will continue our forward momentum this year.
Professionally document Karen's and Derek's World Premieres: There's only one First Time. Help us make sure that these are artfully preserved in photo, video and text. Documentation is not just a sentimental gesture for our playwrights: competent documentation of past productions can significantly increase the chances of obtaining a future production of your work.