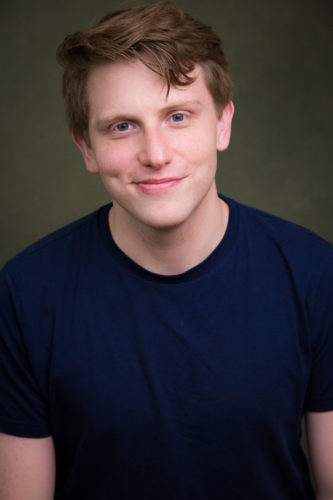 by Ben Thorpe, directed by Shannon Eubanks.
World premiere opens Friday, August 2, 2019.
It's the night of the 'Hell Feast' and a small, isolated cult is prepping for the birth of the Antichrist. When an outsider is invited for the evening, secrets about the past come to light and threaten to ruin everything the group has built. Plus, there's a talking goat… so that's pretty cool.
---
PERFORMANCE SCHEDULE:
Aug 1 – Preview (8pm)
Aug. 2 – Opening Night (8pm)
Aug. 4 – Neighborhood Night (7pm, meet and greet with playwright Ben Thorpe)
Aug. 5 – Industry Night (8pm)
Aug. 8 – 8pm
Aug. 10 – 8pm
Aug. 11 – 2pm
Aug. 17 – 8pm
Aug. 18 – 7pm
Aug. 20 – Industry Night (8pm)
Aug. 22 – 8pm
Aug. 23 – 8pm
Aug. 25 – Closing Performance (2pm)
---
Cast:
Suzanne Roush as Reba
Gina Rickicki as Dee
Asia Howard as Monica
Madison Welch as Julie
Taylor Bahin as Shelley

Artistic Team:
Playwright: Ben Thorpe
Director: Shannon Eubanks
Dramaturg: Maggie Higgenbothem
Stage Manager: Efrem Whitaker
Scenic Designer: Gabrielle S. Stephenson
Lighting Designer: Harley Gould
Lighting Intern: Maliya McCall
Sound Designer: Kacie Willis
Propsmaster: Kathy Manning