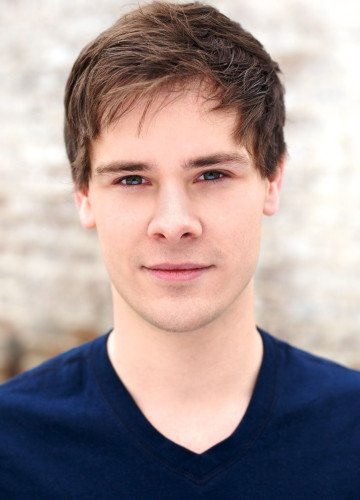 Meet Tyler Stuart, from Savannah, GA. His play, Limbo Night in Purgatory, is the next play in the Bare Essentials Reading Series. It's an incredibly funny, quite silly, extremely irreverent comedy about the after-life.
Tell us a little bit about your play we'll be hearing on 

July 28th

.
Limbo Night In Purgatory 
is a comedy about the ultimate long-distance relationship.  When newlyweds Annie and Harold die, she gets sent to Heaven, and he gets sent to Hell.  With the help of their new friends – Hitler, Lou, and Jesus – Annie and Harold discover whether or not there's really such a thing as "eternal" love.
What inspired you to write this play?
I honestly can't remember what the original inspiration was.  It was one of those ideas that sat in a drawer for a very long time before I got around to using it.  The reason I finally turned that idea into a play is because I think the premise presents a lot of really exciting themes: the fallibility of God, the meaning of good and evil, the concept of eternity, the limit of forgiveness and redemption, the prospect of Jesus being gay, etc. Limbo Night is very much in the developmental stages, so right now I feel like I've barely touched on those ideas.  But I'm very excited to explore them, and looking forward to the feedback from this reading guiding that exploration.
How did you get into writing plays? 
I was painfully shy as a child, and I always found it easiest to communicate through writing.  I liked being able to take my time and pick the right words, and more than that I liked being able to avoid dealing with people face-to-face. 
Eventually, I discovered that I could come out of my shell if I had a script to fall back on.  When I was around six years old, I started staging original plays and musicals on my front porch. I still remember my first production: I was the writer/director/headliner, the neighborhood children were given supporting roles, and I let my stupid, smelly sister be the lighting designer (basically, she turned the porch lights on and off between scenes). Our parents were the audience, watching faithfully from their lawn chairs. The plot borrowed heavily from Bugs Bunny reruns and culminated in my character's heart-wrenching death, after mistaking a stick of dynamite for a hotdog.  There were also an inordinate number of Alvin and the Chipmunks Christmas songs for a July production. Needless to say, the play was very well-received.
Limbo Night in Purgatory will be read at the West End Performing Arts Center on Monday July 28 at 7:30pm. Directed by Peter Hardy and featuring the reading talents of Matt Myers, Christie Vozniak, Bob Smith, Emmett Furrow, Ralph Del Rosario, Michael Strauss and Ashleigh Hoppe.
All readings are free and open to the public, donations gladly accepted.