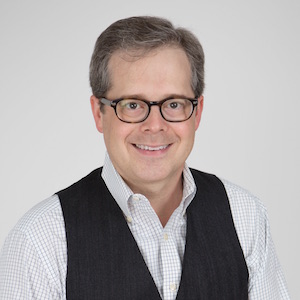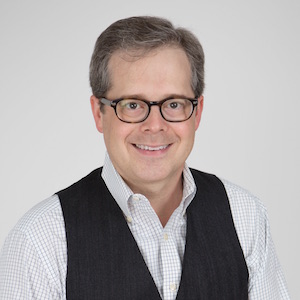 John has written for television, radio and the stage.  He is a contributing writer for Turner Classic Movies having written for the late Robert Osborne, and currently writing for host Ben Mankiewicz.  He also writers for Agatha's – A Taste of Mystery, The Mystery café of Indianapolis, Laughing Matters, and Sketchworks.
In many ways, the play Independent is a departure for John.  And he is grateful and honored to be working with Dan Triandiflou on this production.
John has been married to his wife Amy for fourteen years and they are both thankful for their little red-haired girl June.
Tell us a little bit about the play we'll be seeing this summer, your role in it and what drew you to this project?
Independent is the story of actor/director John Cassavetes and the events which led him to become the single most important figure in American Independent films.  In Cassavetes' own words, we learn about his drive, determination, and his love for films and family.
My role in the project is writer.  Gathering information about John Cassavetes from books, old interviews, his films, and having the pleasure to speak with people who knew him.  The more I learned, the more I was impressed and inspired by Cassavetes' work and story.  A story, which at its heart, is about the indomitability of the human spirit and living a life which holds personal satisfaction above monetary gain.  His story is one which needs to be shared with those who aren't cinephiles.
Are you working on any new projects at the moment? What's next for you?
I have co-written a two-act play (a farce) which is being shopped around to theatres.  I have also developed a show with Picture It Productions that is also being shopped around.  And I'm continuing to contribute to Turner Classic Movies, Agatha's, and Sketchworks.
What led you to share this project with Peter and Essential?
Dan and I invited Peter to a small, private reading of the play.  We were looking for his input and thoughts on the piece.  Peter was very helpful and provided us with valuable feedback.  Dan and I are very grateful for his views.
At what point in the life of your play does the Festival presentation fall?
We have been working on this project for 3 years now and have had a half dozen private readings for friends and colleagues. The play is now ready to be produced.  We are extremely grateful to Peter and Essential for the opportunity to get it on its feet.  We're very interested in how an audience will react, and learning what we can from them.  We are also viewing this opportunity to market the play as well.
Are there any other thoughts you'd like to share about having your play presented as part of the Festival?  
Just to reiterate how grateful Dan and I are for this wonderful opportunity.  Essential Theatre's festival is such a great break for up-an-coming playwrights in the Atlanta area.  They have been the catalyst for the career of many writers.  For Essential to provide that outlet to new writers is quite unique and special.
#  #  #
Independent will be presented for two nights only, August 17 and 18. There will be a talkback after each evening's performance. For more information on the show and the talkbacks, visit www.EssentialTheatre.com/play/independent