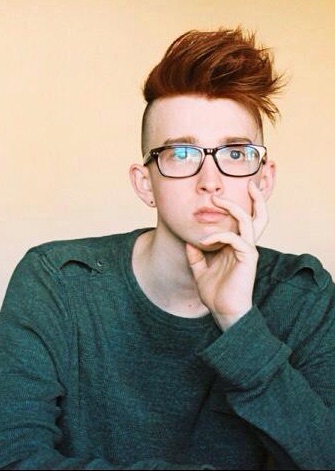 Caleb Zane Huett is the playwright featured in tonight's Bare Essentials reading, The End of William Henry.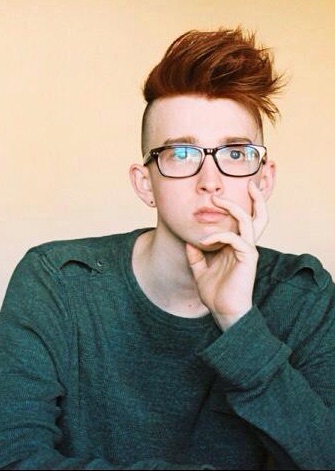 Tell us a little bit about yourself.
I'm a bookseller at Avid Bookshop in Athens, Georgia. I graduated with degrees in Theatre and Public Relations from the University of Georgia. I can name every Pokémon. I've never, personally, murdered anyone.
Please share in your own words a little bit about the play we'll be seeing.
The End of William Henry is my favorite kind of mess. It's got two different timelines happening at once, it's got references to Power Rangers and Labyrinth, it's got lots of ladies and at least one is a murderer, it may even hold the key to your future happiness. I guess you'll have to let me know.
Velva, the carnival snake trainer, is based off of an actual, real life relative of mine! William Henry Huett was a very real person, who very really died from becoming too personal with an axe. From there, it was largely about grappling with my thoughts on gender, and privilege.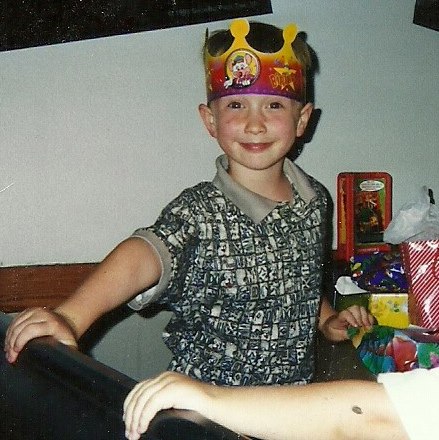 How did you get into playwriting?
I started acting when I was eight, and eventually realized I like telling my own stories. The communities around live performance really helped raise me, and I wanted to find a way to be a part of the continued creation of that community.
What is the importance of staged readings in your own creative process and the development of your play? What do you hope to get out of this Bare Essentials reading process? What has your experience with this reading been so far?
Absolutely 100% the most important. Nothing (of mine) would ever get finished if it weren't for readings like this one. There no motivation like having someone look at you and say, "I want to help you make this great." The Essential Theatre, Director/Dramaturg Amber Bradshaw, our stage manager Danyale Taylor, and every single one of the actors put a lot of faith and energy into my script at a very early stage. This script would not exist in its current (or any future) forms without them.  I'm tearing up a little as I write this, and I guess that might sum up my experience?
Where else can we see your work, either recently, currently or in the near future?
If you would like to see some of my fantastic shelf talkers and book displays (the most visceral, evocative art of all) you can come visit me at Avid Bookshop! Other than that, you can follow me on twitter @czaneh for updates on any future projects or to know exactly what I think about every episode of the X-Files.
###
The End of William Henry, by Caleb Zane Huett, will be read tonight at 7:30pm at the Woodruff Arts Center in the Third Floor Black Box. Cast includes:nn-Marie Gideon, Barrett Doyle, Sarah Wallis, Lowrey Brown, Rose Alexander, Dina Shadwell and Alex Van.
As always, the reading is free and open to the public.
Discussion with the playwright will follow the reading.