Monday night's Bare Essentials reading is Waiting for Big Stuff, written by Allan Dodson. Read on to learn a little more about the playwright and the play we'll be seeing Monday night!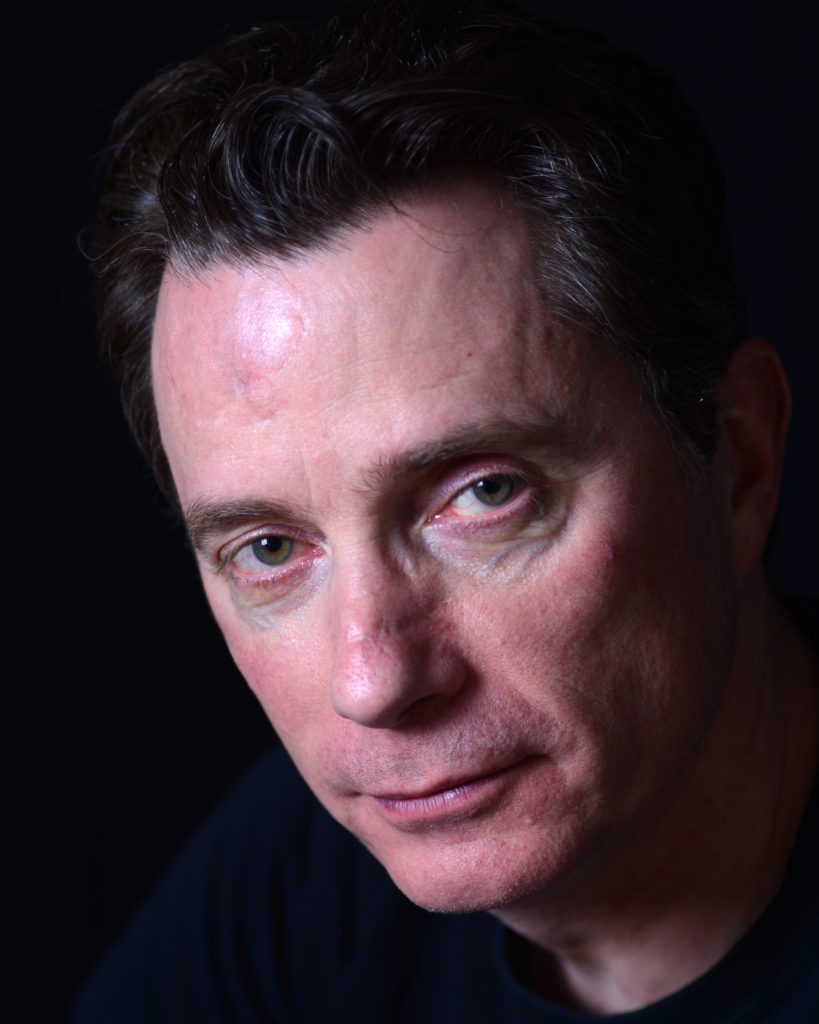 Allan Dodson is a playwright, actor, and director that's been hanging around Atlanta theater for longer than he'd like to admit. He had a delightful 15 years as a high school theater director and was fortunate enough to study acting under the late William Esper, protege to Sanford Meisner. He's found himself accidentally specializing in shorter plays, and he's been produced in various venues around town with a one-act, "Three Hundred and One," that's still regularly produced nationally. He says he'd like to be a misunderstood artist, but he can't quite find the energy.
How did you get into playwriting?
I've dabbled in a variety of writing styles over the years, and I've even made my living as a writer (NOT a fiction writer). I've always enjoyed the rhythms of dialog, and I love live theater, so I've gravitated toward playwriting.
Where did you get the idea for this play?
I was dining alone in a fast food joint, and I was told I was Guest 40. It occurred to me that "Guest 40" was my only identity for the next half-hour or so. And a play was born that asks possibly the most important question in the American experience: How long, exactly, will we wait for a burger and an order of rings?
What do you hope to gain from this Bare Essentials experience?

There's really no experience as valuable as hearing your play read by good actors, seeing how a director interprets it, and seeing how an audience reacts to it. With a staged reading, you can get that experience in a safe place – it becomes a part of the journey.
It's also nice to get a little exposure, and an honor and confidence-booster to be chosen.
# # #
Waiting for Big Stuff will be read at the West End Performing Arts Center on Monday, August 12, at 7:30pm. Directed by Kati Grace Brown. Readers: Natalie Karp, Charlie Thomas, Jeff Morgan, Sean Kelley, Kirstin Kalvert, Betty Mitchell, Sarah Newby Halicks, Mike Pugh, Alex Pica, Bowen Fox, and Danielle Hopkins.
All readings in the Bare Essentials Play Reading Series are free and open to the public thanks to support from Georgia Humanities, in partnership with the Georgia Department of Economic Development, through funding from the Georgia General Assembly. This series is curated by Essential's founding Artistic Director, Peter Hardy.