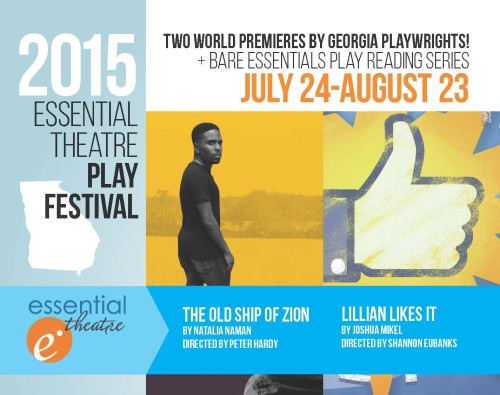 2015 marks the 17th year of the Essential Theatre Festival, and the fourth all-Georgia festival, and it's  a winner.  Join us this summer and be part of this exciting tradition!
Click here to view
the 2015 Festival playbill
and here to view the 2015 Festival Highlights.
Love the Festival? Want to let us know? Share your thoughts here!
IN THE PRESS:
"[Peter Hardy's] choices are diverse in the very best way – playwrights, topics, and casting, and I applaud his integrity and ability to make these happen."   -Ann Neff
"The Essential Theatre Play Festival produces theatre unlike anywhere else in Atlanta. Almost 30 years running, it creates a vital opportunity for us to experience stories that demand to be heard."    -TK Hadman, Edge Media Network
2015 FESTIVAL SPONSORS

---
Visit our show pages below to learn more about this summer's plays!