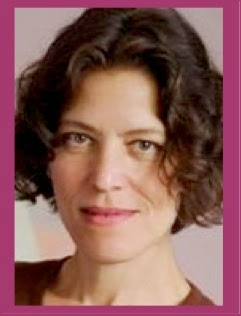 Longtime Essential Theatre director Ellen McQueen was one of the three artists chosen by the Alliance Theatre for the first Atlanta Artist's Lab (AAL) program, through which she will be able to further develop The Projects Project, a multi-media theatre piece about the experience of people growing up in Atlanta's housing projects. The Projects Project began as part of the 2012 Essential production of The Local, a collaborative theater project about the City of Atlanta, developed and directed by McQueen, a citywide portrait of Atlanta that Ellen conceived and directed, working with dozens of Atlanta writers, artists, photographers, and storytellers.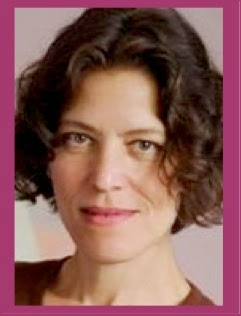 "First," states Ellen, "let me say a huge thank you to the Alliance Theatre for creating the Atlanta Artist's Lab, and another huge thank you to Peter Hardy and the Essential Theatre for taking a chance when I made the crazy proposal of a project called The Local."
The Essential production of The Local was created collaboratively by a number of Atlanta artists, she says. "Included were pieces chosen from submission, pieces that were commissioned, and pieces created from interviews with different Atlantans. The idea of The Projects Project began with two pieces from The Local—a monologue and a dance—developed from and inspired by interviews with folks who grew up in the Atlanta housing projects. I was very interested by what I learned talking with those folks and wanted to know more. Then, the strong response from audiences to the material made it apparent that here was a story that ought to be told and was ready to be heard."
"Atlanta has long been in the forefront with public housing. Construction on the first housing project in the United States began here in Atlanta in 1934. Techwood was dedicated by President Roosevelt in '35 and officially opened in 1936. Now we've torn the projects down and are experimenting with new models. The Projects Project is looking at what life in the housing projects was like, how it shaped people and our city as well as the rest of the country. There's a phrase attributed (probably apocryphally) to Mark Twain: 'Atlanta's a great city—if they ever get it finished.' This phrase often comes to mind when I'm sitting in traffic stalled by construction. But an essential thing about Atlanta is that it is never finished, that it is, as its symbol suggests, a phoenix born again from its own consuming fires. I want this project to give some Atlantans a way to share their stories and give others a way to learn something new about our home, this great, complicated Southern city that is always making itself anew."
"Happily for the city," she adds, "the Alliance Theatre has instituted the Atlanta Artist's Lab to support the development of projects that Atlanta artists are dreaming up, providing a way for all kinds of ideas to move from inside our heads out into the world. And happily for me, The Projects Project was chosen as one of the first three projects to be developed. The goal of this project, within the Lab, is not a full production, but a presentation in early August of what we will have created by then. It's wonderful to have the freedom to experiment and explore (hey, that's what you do in a lab, right?) Working with me already are James Knowles, photographer, Oliver (OT) Turner, rapper, and Meagan Dilworth, choreographer, all of whom I met while working on The Local. Other wonderful folks will be joining us. By August, we'll have plenty of good stuff to show. I look forward to getting feedback from all of y'all who come to see what we've made, feedback that will guide us in continuing the 'construction' of our 'Project.' And who knows, maybe we'll end up back at the Essential with it when it's completed!"
This new program at the Alliance Theatre intends to do for metro artists what its renowned Alliance/Kendeda National Graduate Playwriting Competition does for playwrights on the cusp of professional careers across the country. It will provide financial support, a home base and space in which to develop new work. It is expected to be an annual event. The AAL attracted more than 60 proposals from 200 artists.
"Watching The Local come to life as part of the 2012 Essential Theatre Festival was an inspiring experience," states Essential Managing Director Jennifer Kimball

. "It was an epic endeavor, especially as part of a larger festival, and there were so many great stories that we got to share! I'm thrilled that Ellen has the opportunity to develop one of these stories more fully through the Atlanta Artists Lab. She has such a powerful and multifaceted vision. I can't wait to see the end result!"
Congratulations, Ellen! We're proud of you, and it's just one more example of new work that began with Essential moving on out into the world — that's a big part of our mission!