Continuing our look back at the past 19 years of Essential Theatre festivals, today we take a look back at the fourteenth Essential Theatre Festival, in 2012.

---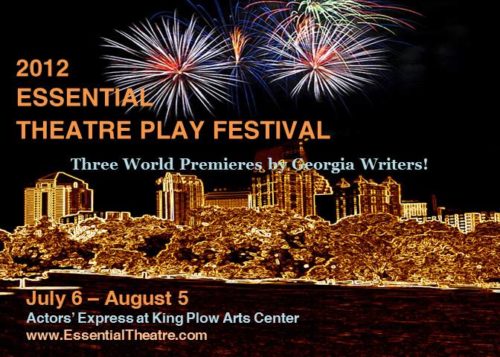 Continuing our look back at 20 years of Essential Theatre Festivals …
2012 was a big, big year for us, with our highest attendance and box office records ever. Not conincidentally, it was also our first year of doing ALL new work by Georgia writers!
There was Topher Payne's EVELYN IN PURGATORY, which is now published by Samuel French and has had at least two further productions. Jordan Pulliam's BAT-HAMLET has been produced six times, around the country, since we first did it that year. And Ellen McQueen took the stories, songs and scripts of many contributors to develop THE LOCAL, a wide-ranging portrait of the City of Atlanta.