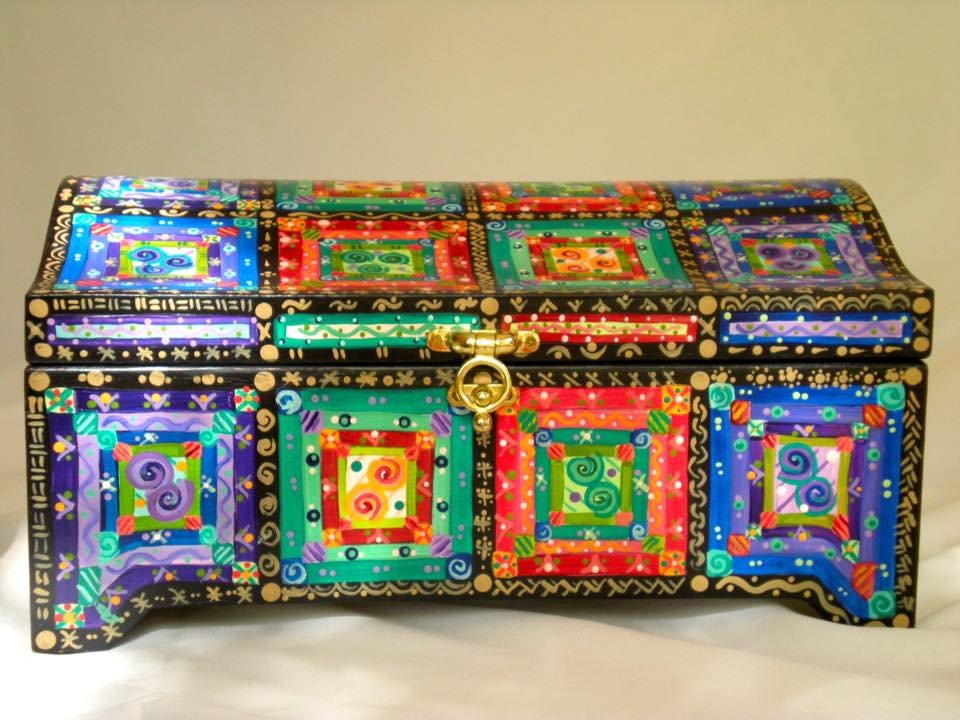 New this year, the Essential Marketplace is a vendor space at the theatre where patrons can view, enjoy and even purchase art created by Essential company members and friends past and present. Proceeds will go directly to the artists themselves, and wares can be anything from greeting cards to paintings to wood and metal works to jewelry, clothing and more.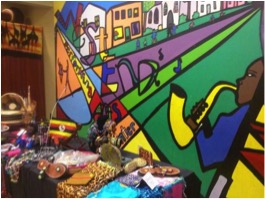 We got the idea for the Marketplace over a period of time, starting when Be the Change People, Inc approached us before our 2014 Festival and asked if they could sell their wares before performances of That Uganda Play. We agreed, and the general consensus was that it brought a great vibe to the festival that we wanted to hold onto in future years.
Then, in the fall of 2014, Painted MoJo crossed our radar and we got inspired: here was an Etsy shop filled with vibrant crafts that, as it turns out, were created by one of Atlanta's — and Essential's — finest and most worth-knowing performers, Jo Howarth.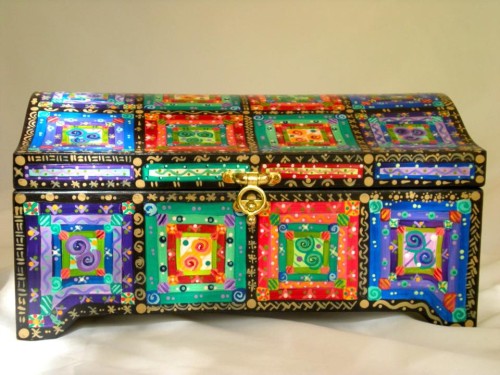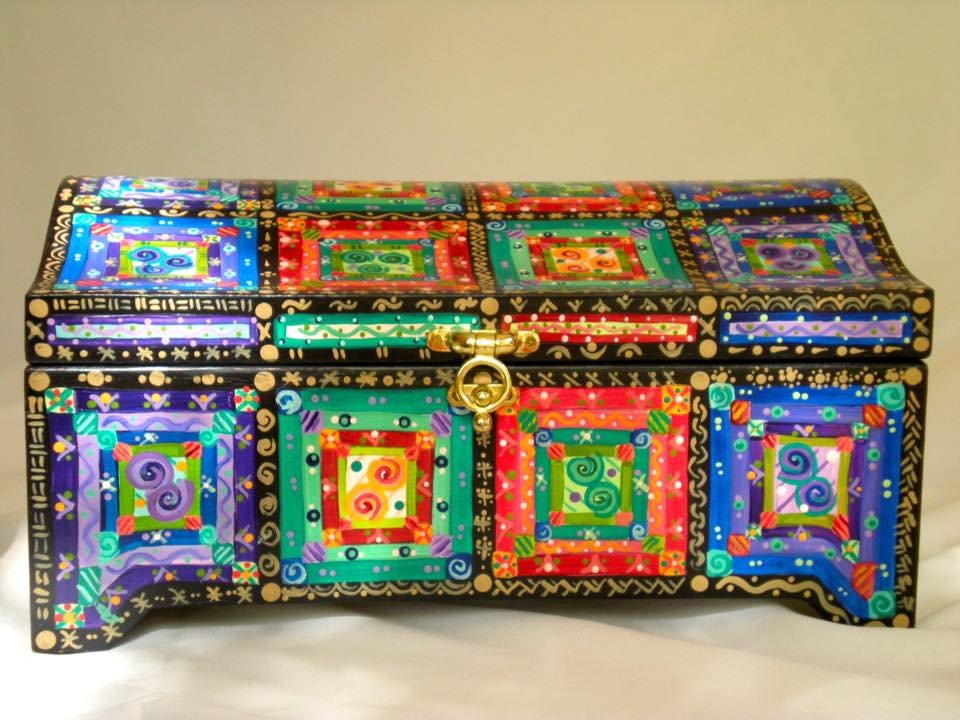 We've known for years that many of our artists and supporters are vibrant visual artisans themselves, avidly painting, carpenting, quilting and more during their time offstage, but something about Painted MoJo gave us just the inspiration we needed. "What if," we thought, "we could retool the Ugandan marketplace idea from last summer to create a new opportunity for our artists to share their passions with our audiences?" We mentioned the idea to Jo. Naturally, she loved it, offering not just to participate but to help build the concept in the coming months. And so the Essential Marketplace was born.
Jo passed away unexpectedly earlier this summer, shaking the Atlanta theatre community to our core. We're still reeling from the loss, but the Marketplace idea has been born and we're more committed to it than ever. We sorely miss her presence alongside us as we build this dream, but we hope to bring artists and audiences alike the joy and inspiration that Jo brought to everyone whose path she crossed.
–We will have a memorial box for Jo and her family in the Marketplace for the duration of the Festival. If you'd like to contribute a note, drawing, or anything else for Jo or her family, please do! The Atlanta memorial service is August 23, the closing day of the festival, and we'll give the box to them at that time. We will share donation request information from the family when we have it, as well.–
"Beauty is whatever gives joy"
– Edna St. Vincent Millay quote taken from Painted MoJo Facebook page