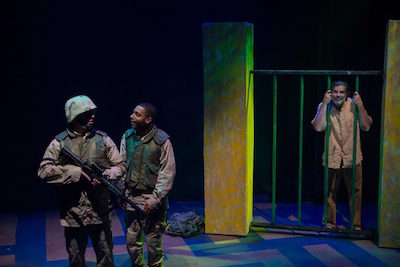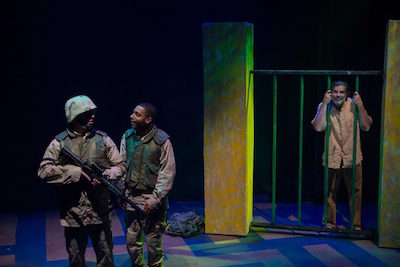 This powerful play kicks off 7Stages' 39th season on a sobering and introspective note. Described by the New York Times as "a visionary new work of American theater," Bengal Tiger at the Baghdad Zoo will leave you with plenty to mull over on your way home after the show. Masterful writing combined with frankly stellar performances from the entire cast and thoughtful, perceptive design and direction from the production team make for a very satisfying night at the theatre.
Laced with notes reminiscent of the performance Essential audiences saw in That Uganda Play back in 2014, Stillwell's presence onstage is compelling, staying with you long after the show is done.
You've only got a few more chances to see the show. Check it out now, before it's gone!