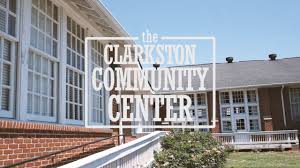 Join Essential Theatre at 7pm on Thursday, April 12, 2018 in Angora Hall at the Clarkston Community Center
if you're interested in finding out more about this project, networking, and exploring opportunities to get involved.
About the Project:
Essential Theatre is beginning Phase 1 of a project on the subject of Syrian refugees, and we are looking for team members!
Thanks to support from Turner Voices, over the next three months we will be building relationships with and gathering the stories, insights and perspectives of Syrian refugees and their families from around metro-Atlanta through one-on-one interviews, story circles and community activities. We are interested in meeting any and all Syrian refugees, including those who came to Georgia by way of other countries first, those who have been here for years, and relatively new arrivals.
This phase of our larger Syrian Refugee Theatre Project will culminate in a multi-day intensive workshop retreat and a public presentation during the week of June 20 (World Refugee Day)
About Us:
Essential Theatre is the only theatre company exclusively dedicated to producing work by Georgia playwrights. We've been around for decades and are most well known for our annual play festival: this summer will be our 20th, in fact!
As for the "we" referenced in the project description: Essential is the umbrella organization,  Jennifer Kimball is the project coordinator, and we are in the process of collecting team members for this project right now. That's why we're reaching out to you, in fact: we will need people willing to share their stories, of course, but we are also looking for story collectors/interviewers, story sorters, translators and artists and writers willing to put together the public performance at the end. Training and support will be provided each step of the way, but we want to make sure we have all the project's stakeholders represented in our creative team, not just Essential Theatre.
Our Ask(s):
Join us this Thursday, April 12, from 7-8:00pm at the Clarkston Community Center in Angora Hall to find out more about the project, network, and explore opportunities for involvement.
We are looking for guest speakers for a knowledge/context sharing speaker series in April and May. This speaker series will be free, accessible and open to the public. If you're interested in attending the series or being a guest speaker, contact [email protected]!
We will need story sharers, story collectors, translators, musicians and other artists in the coming months. If you are interested in any of these roles, we hope you'll join us on Thursday evening or contact [email protected] to start a conversation.
If you are a refugee or refugee service community member, we are interested in finding ways we can work together deeply and meaningfully, and not just create a theatre project. If there's a way that our project can forward your goals, we are interested in finding out.