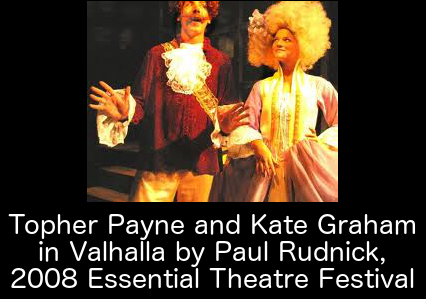 Today, to spice up the final 40 days of our fall power2give campaign, we're kicking off a new series of Facebook and website posts:
"40 Days of Essential Playwrights"
Join us every morning at 10am for our next post celebrating a fun fact about one of the fantastic playwrights whose work we have produced over the past — can you believe it? — 27 years!

To kick off the countdown:

40
Prolific playwright and Atlanta personality, Topher Payne!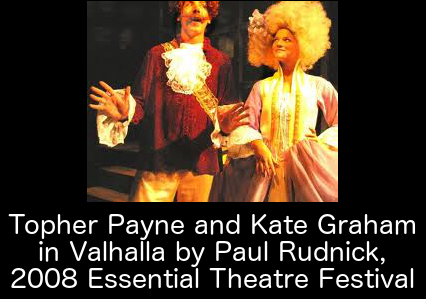 Among his many other, wildly popular accomplishments, Topher acted in our first prize winning play (Lauren Gunderson's PARTS THEY CALL DEEP) and has gone on to appear in four other Essential productions. Pictured here in our 2008 production of Paul Rudnick's VALHALLA, Topher's play EVELYN IN PURGATORY was the winner of the 2012 Essential Theatre Playwriting Contest.