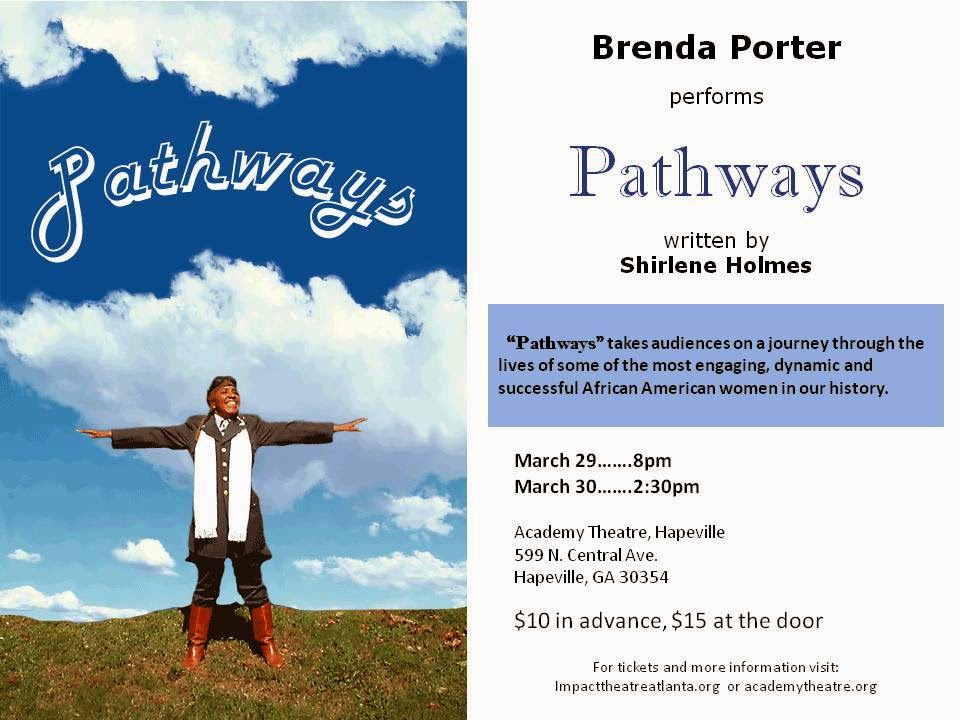 The Academy Theatre's been up to some pretty exciting things since their move from Avondale Estates last year. With two new homes, one in Stockbridge and one in Hapeville, the iconic Atlanta theater is growing so fast it makes your head spin.
This weekend, they're hosting a long-time Essential family member, Brenda Porter, as she performs the one-woman show, Pathways, written by Shirlene Holmes. Pathways takes audiences on a journey through the lives of some of the most engaging, dynamic and successful African American women in our history, women who have often been overlooked or marginalized by history text books. Sometimes funny, always daring, these stories are exciting, fun and inspiring for people of all ages.
You'll get to know the engaging characters in this story when you see the show tonight or Sunday afternoon — which, having seen it, I highly recommend. Let's take a moment now to hear Brenda's story, bringing Pathways and Essential Theatre together.