Two nights only! August 17 and 18, 2017 at 8pm
Dan Triandiflou stars in a one-man performance as director John Cassavetes, the Godfather of American independent films. Written by Atlanta playwright John D. Babcock III. Directed by John Ammerman.
Independent performs on the following dates:
Thursday August 17, 8pm
Friday August 18, 8pm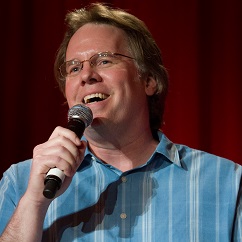 Thursday night's post-show conversation will be led by Sean Cameron. Sean is a 20 year veteran of Turner Broadcasting, where he executive produces all of the hosted and long form interviews for Turner Classic Movies as well as the new Art House/Independent movie streaming service FilmStruck.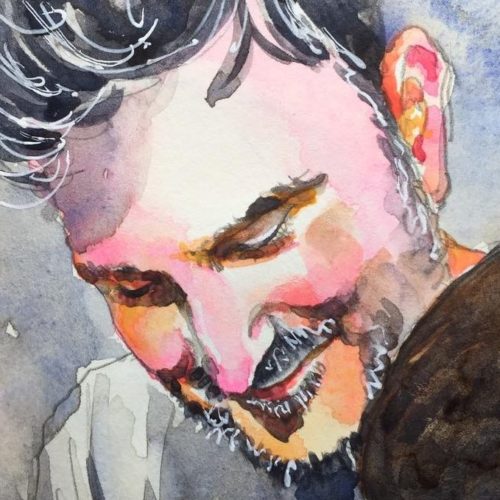 Friday night's post-show conversation will be led by Gabe Wardell. Gabe teaches at University of North Georgia, writes about film for ArtsATL, and co-chairs the selection committee for the Atlanta Jewish Film Festival. He served as the Executive Director of the Atlanta Film Festival and Athens Ciné, and co-produced the Atlanta 48 Hour Film Project for eight successful seasons. A regular speaker at the Landmark Theatre's Midtown Cinema Classics series on Tuesday evenings, Gabe has been published in Filmmaker Magazine, Baltimore City Paper, IndieWIRE, and Creative Loafing, and his essay about A.I. in cinema was a finalist for the David Carr prize at the 2017 SXSW Conference.
*Appears courtesy of Actors' Equity
Dan hails originally from Long Island, NY but has been living and working in the Southeast for many years. He has performed at such local theaters as The Alliance, Theatrical Outfit, Georgia Ensemble,  Aurora Theater , Theatre in the Square, Horizon Theatre Company, Synchronicity, and remains an improv ensemble member at Dad's Garage Theatre Co. He played Rudy Giuliani in the movie Empire State, Joe Chess in Chess, and George Klein in the mini-series Elvis. He will appear as Bob Rawlinson in the upcoming movie I,Tonya starring Margot Robbie and Gary Wright in the new series Manhunt: Unabomber. He also plays Benji, a truly disturbing demon on the Adult Swim show Your Pretty Face is Going to Hell. He is grateful for his wonderful son, Henry, who keeps him on his toes. He has too many people to thank at this point so he'll do that on his own time. However, we owe all of this to Mr. Cassavetes and his family. He is pure inspiration. Thank you John, thank you.
Babcock (playwright) has written for television, radio and the stage. He is a contributing writer for Turner Classic Movies, having written for the late Robert Osborne, and currently writing for host Ben Mankiewicz. He also writers for Agatha's – A Taste of Mystery, The Mystery café of Indianapolis, Laughing Matters, and Sketchworks. In many ways, the play Independent is a departure for John. And he is grateful and honored to be working with Dan Triandiflou on this production.
John has been married to his wife Amy for fourteen years and they are both thankful for their little red-haired girl June. Meet the Playwright: John D. Babcock III
John Ammerman (director) is a professional actor, director, and playwright. His directing credits include over 40 productions including OKLAHOMA, AH WILDERNESS, DANCING AT LUGHNASA; most recently PLAYBOY OF THE WESTERN WORLD for Aris Theatre, ROMEO & JULIET with Theater Emory. He has a forty year acting career that includes over 150 roles along with original works of five one-man plays including BOOTH, BROTHER BOOTH which appeared at the Globe Theatre in London, England and is featured in an anthology of his plays entitled BOOTH, BROTHER BOOTH AND OTHER PLAYS. He is a member of Actors Equity Association, a former student of the great French mime Marcel Marceau, as well as a former artistic director of Theater Emory.